3 Things for Men to Keep in Mind When Buying Workout Clothes
January 11th, 2021 by Emily Stuart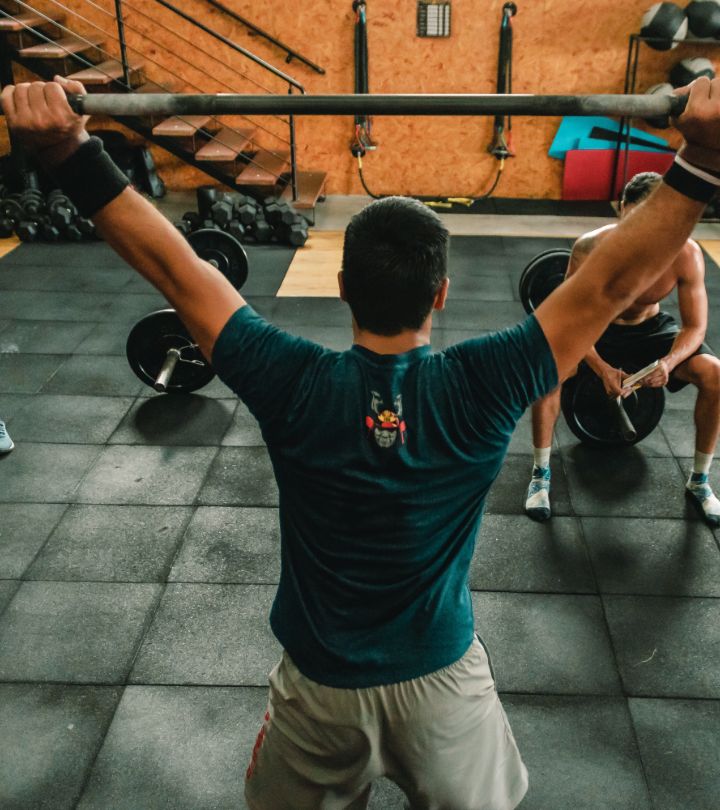 When it comes to working out, attire is probably the last thing on the average man's mind. And why should they give it more than half a thought? Most are happy to throw on, say, an old t-shirt and their most comfortable pair of shorts, knowing that their clothes will be soaked in sweat by the end of the session anyway.
But what these men may not know is that putting on great workout clothes can have a significant impact on the overall experience of exercising. In fact, a lot of workout clothing is specifically designed to improve your overall performance. For example, high-quality moving socks make use of your body heat to boost your stamina.
Additionally, good-quality workout wear can help keep you cool and comfortable while exercising, enabling you to do longer or more intense sessions. Finally, the right exercise attire can have a palpable effect on your mood and motivation. If you're not sure what to get for your own needs, check out our guide on building the perfect workout wardrobe.
Look for Moisture-Wicking Fabric
If you've ever worn a cotton shirt to the gym, you're probably familiar with that wet and heavy feeling you get when your clothes get soaked with sweat. This is because cotton and other types of fabric absorb perspiration as you produce it.
On the other hand, moisture-wicking clothes rely on capillary action to pull moisture to the fabric's outer surface. At the same time, they are also capable of rapidly drying, even while you're still wearing them. Thus, you should go for clothes that feature moisture-wicking capabilities when it comes to workout wear.
Generally speaking, sweat-wicking fabrics to keep an eye out for include polyester and nylon. However, some activewear brands may use a trademarked name for their moisture-wicking offerings. If you're unsure whether a piece of clothing is moisture-wicking, ask a sales associate for help.
Prioritize Function Over Fashion
Most men are happy enough to reach for a t-shirt and shorts when it comes to their workout attire. And in most cases, that's fine, as long as their clothing allows for a full range of motion.
But if you're someone who carries out specialized physical activities, you may want to invest in more appropriate workout wear. For example, runners or bikers are best served by clothes that stick close to the body, as they help to minimize drag. They may also benefit from running-specific performance socks that wick away sweat and help protect the feet from blisters. On the other hand, compression socks can be used in a wide variety of workouts, as they help improve blood circulation and support the muscles while exercising.
Consider the Weather
Not all workout clothes are created equally. They, too, are subject to seasonality. This is important to remember, as you may need specific kinds of exercise attire at different times of the year.
Hence, your workout wardrobe should be versatile enough to keep up with the temperature conditions and fluctuations that you experience in your location. For example, you'll probably want to wear lightweight shirts and shorts in the summer and then switch to athleisure sets when the temperature drops. If you do a lot of outdoor training, you'll also want to equip yourself with waterproof gear such as raincoats and windbreakers.
With athleisure and activewear trending in the world of fashion, now is the best time to shop for them. If you're overwhelmed by all of the available options on the market, don't worry. Upgrading your fitness fashion is easy if you follow the guidelines we've detailed above. Now go forth and gear up!