5 Ways to Use Writing as Therapy for Your Personal Growth
August 28th, 2019 by Catherine Marqueses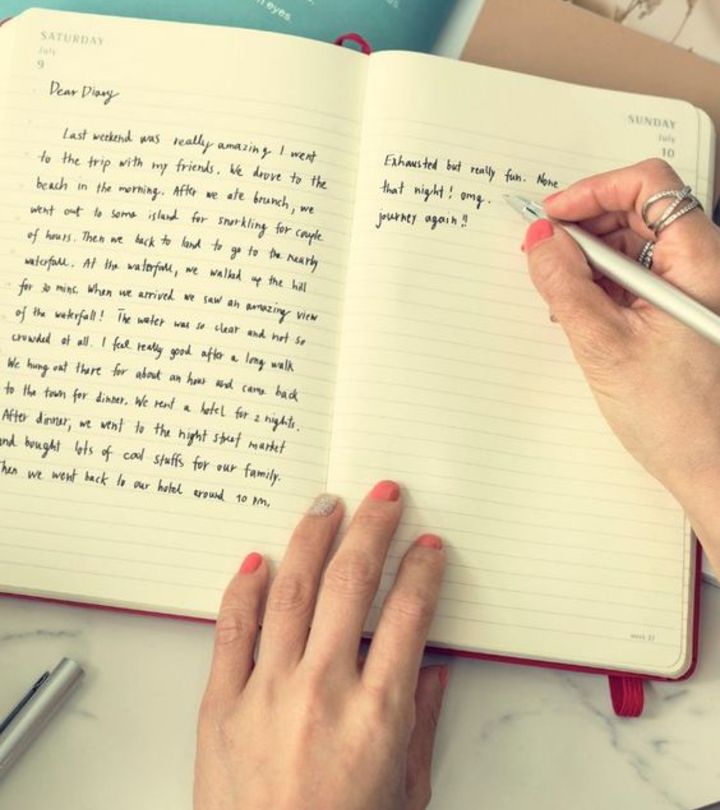 Surely you have felt down once in a while, or maybe you regularly feel down because of professional or personal reasons. Sometimes you may even need to see a therapist that will help you feel 100% again. However, some may choose to use the art for therapeutic purposes. 
Artistic activities people have used is drawing, dancing, music, painting and other forms of art. For the less creative and flexible type, writing has helped them beat the slump and bounce back to their usual selves. 
The significant part about using writing as therapy is that you don't have to be an expert writer or have some intensive work experience as a writer. The only requirements are a pen, paper, and determination.
How can you pursue writing for therapeutic effects? Here are five ways to use writing as therapy:
Poetic writing
Forming words into a well-written poem can bring great results because it's fun and therapeutic. Also, the sense of accomplishment with your final work is priceless. Using poetic writing can be enjoyable if you understand metaphors, symbolism and other figures of speech. 
Expressing yourself like that can bring in various narratives of your story and will also be a good read for you or other readers. If other people read that poem, you can ask them to explain it to you and how they understood it. 
The results may be that your poem will be relatable to them and it might have helped with their depressed state and negative thoughts.
Health care professionals have used poetry to help patients with a terminal illness to help them find meaning and perspective. You can write poems daily and write about any subject that is in mind.
Expressive writing
Expressive writing is a form of therapy where your writing is not limited in terms of subject, theme, or words. Here, you express whatever is on your mind at that time, all your traumas, bad memories, thoughts, and feelings. 
Expressive writing will help you face the fears head-on without any coping methods or deflection techniques that you would use when speaking to a person. 
You can explain how certain events that depress you have affected your life and find the meaning of it all. Writing will help you gain perspective on those particular points and assist you in processing those emotions.
Expressive writing has also shown some physiological effects as it improves blood pressure levels, reduces anxiety and depression, improves lung function in adult asthma patients, etc. Expressive writing is non-restrictive and is highly beneficial for most types of psychological trauma.
In the beginning, when words are not flowing freely, or you lack those basic level of writing skills, you can go through the writing services reviews and hire online expert writers to make your work easy. Bestessayservicereviews.com is another excellent example of online writing services reviews. 
Set goals
When you are ready to write, it may be beneficial to set a goal for yourself beforehand. The goal would be a minimum amount of time you are going to spend writing or maybe a purpose of a specific emotion or event you would like to write about. 
For example, you can set a goal of writing about a negative experience that made your life upside down, and you would like to do that in detail. That will help you keep the goal in mind as you write and subsequently express yourself better. 
You can also set a goal of getting a notebook and decorating it to make it more comfortable to write in it. Plan ahead of the place you will write in and when you will start to write each day and stick to that plan.
Another goal you can set for yourself is that you can share what you write with someone you trust if you feel comfortable with that. However, the intention of setting realistic goals is for you to mark your progress and to have the ability to measure the progress of this therapy methodology.
W.R.I.T.E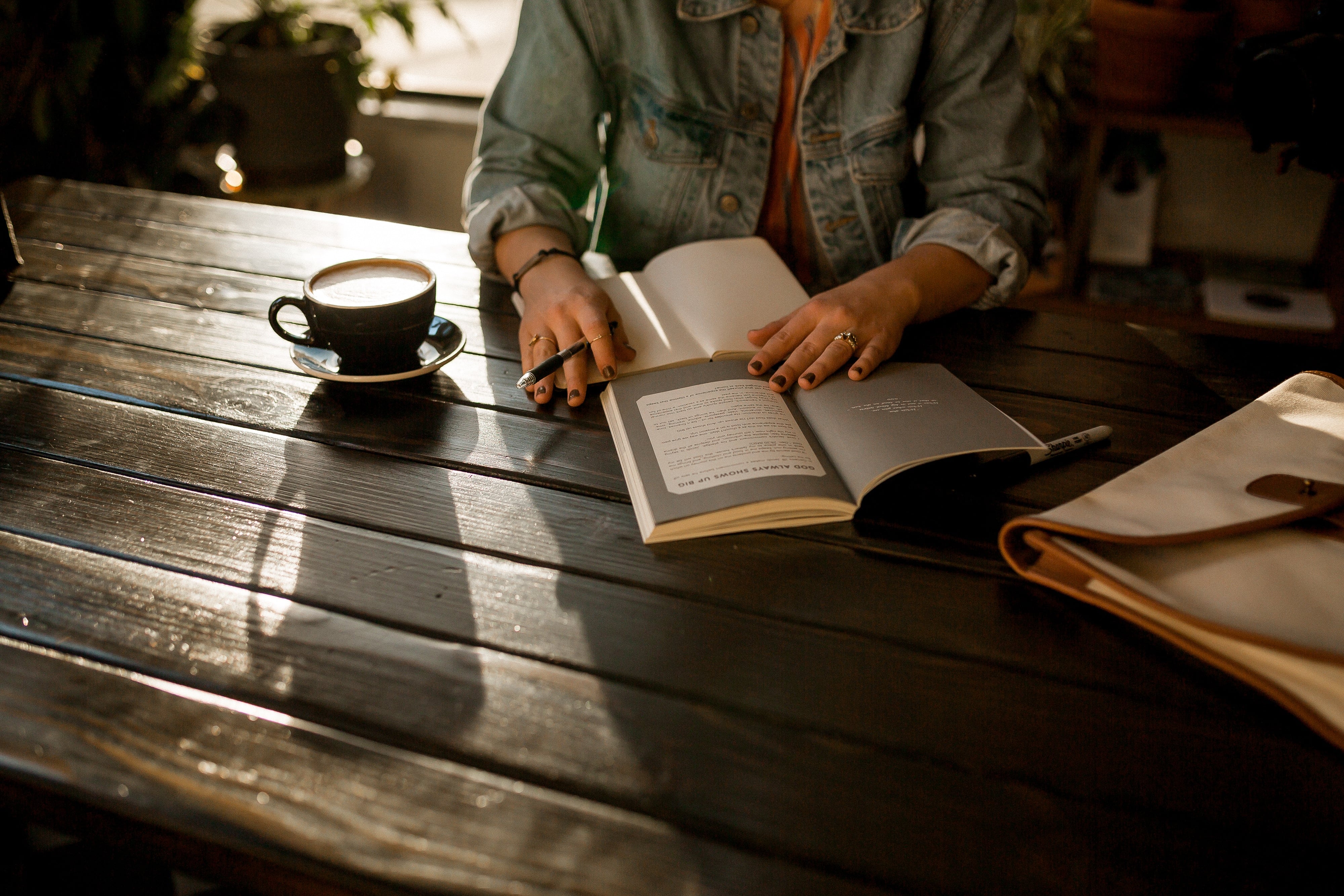 Additionally, you can also make a five-step plan to help you write more effectively. The plan is called W.R.I.T.E. It helps you map out the content you will write for that day:
What would you like to write? Write down a brief description of what you would like to write about.
Reflector review the emotion, thought, or experience you would like to write about – shut your eyes, breathe, and focus.
Investigate those feelings, thoughts, and experiences as you write.
Time the minutes or hours you would like to spend writing – would you like to write for 5-15 minutes? Set a timer when you start.
Exit your writing by summing up all you have written into a brief conclusion. To do this, you need to read through what you have written and conclude it with one or two sentences.
Don't push yourself too hard
You may find it hard to write about your traumatic events, so give yourself some time to process it all, don't rush it. Don't feel obliged to write many pages; instead, write at your own pace and don't compare your speed with anyone else's. 
You don't have to worry too much about the quality of the writing, give it your all and write it in a way that makes sense to you. Make the writing as natural as possible and write as if no one would read for you to write authentically. 
The most important thing is not beating yourself too hard about the quality of your writing or other insignificant aspects of therapeutic writing.
The bottom line
Writing as therapy is an effective way to communicate the emotions and innermost thoughts without facing the anxiety of speaking with another person directly. As you are mostly alone when you write, you will be able to write everything you feel without fear of being judged effectively. 
By using poetic writing, you can use figures of speech that express your emotions. It should be interpretable by another person in a way that they can relate to it. You can write for yourself or write for an audience, but keep in mind that the intention is to write authentic feelings, thoughts, and experiences.
To learn more about therapy, check out these resources from BetterHelp.