Looking For Some Health & Fitness Motivation? Here is a List of The Most Influential YouTube Profiles
October 19th, 2020 by Diana Ross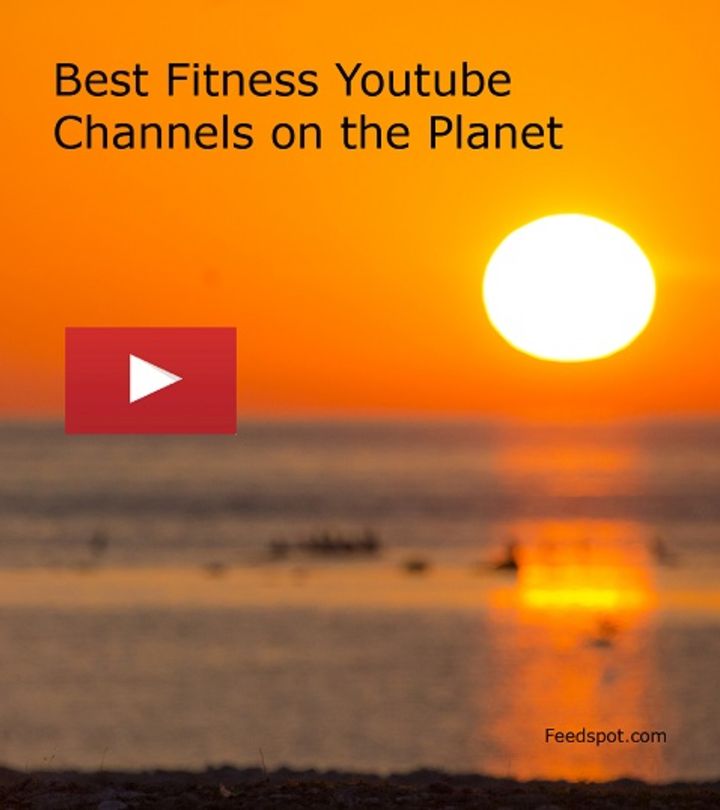 These days there is an increasing consciousness among people concerning immunity, health, and fitness. People have realized that it is only when you take good care of your health that you will be able to achieve the best in life. This has led people to cut down on junk food, exercise more often, and have a balanced meal.
While you do realize that all the above-mentioned things are good for your health, not always will you have the motivation to stick to it. Being stressed, lazy, or the temptation of unhealthy, tasty food is what pulls you down. At such moments if you have videos from health and fitness influencers coming up in your YouTube feed, you will get the motivation to stick to the resolution you made.
To ensure that you get the push when you need it the most, you must follow the top fitness and health influencers on YouTube. With a myriad of such influencer profiles in the platform, it may seem challenging to identify whom to follow and whom not to. To help you out of this dilemma, we have identified the top 8 channels in this genre that deserve to be followed.
The Domestic Geek
As catchy as the name sounds, if you find yourself identifying with the brand name, do not hesitate to subscribe to the channel. Sara Lynn Cauchon has named her channel 'The Domestic Geek' given the fun and unorthodox healthy lifestyle habits that she uncovers in her videos.
Being a television host, director, and producer, Sara knows exactly what to do to catch the viewer's attention. Her seamless presentation, coupled with expertise in cooking balanced meals, is what makes this channel a must-follow for all health enthusiasts.
FullyRawKristina
The owner of Rawfully Organic Co-Op, Kristina Crillo-Bucaram, is passionate about fruits and vegetables and is a true vegan. Her passion for vegan food and willingness to experiment is communicative, and her fan base shares her zeal.
Considering that her firm is the only 100% organic farmers' market in the whole of Houston (Texas), it will be fair to say that she h is an industry veteran. Her viewers who have tried replicating the organic recipes discussed in the videos claimed that most of it are simple to prepare and incredibly tasty.
Madeleine Shaw
If you are a no-nonsense person who loves to get straight to the point, Madeleine Shaw is the channel you must follow. Her expertise with the YouTube video editor is evident in her videos, and every moment of the videos is jam-packed with informative content. Click here now and know more.
Madeline talks about how she juggles different roles and has behind-the-scenes videos to tell you how to maintain your health despite a busy schedule. The range of health topics discussed in this channel is diverse, and if you are someone on the lookout for recipes that are healthy as well as tasty, then you are in for a treat in this channel.
Holistic Habits
For people keen on exploring unconventional fitness ideas, Holistic Habits is an interesting channel to follow. The owner of this channel is a Canadian by the name of Sarah Nagel, who runs a handmade crystal jewelry shop. Sarah has some excellent tips on self-care and natural ways to deal with stress, hypertension, and anxiety. Her natural skincare routine and tips on a detox will help you deal with the stress and fatigue of everyday life.
Fit Men Cook
This channel beautifully debunks the myth that cooking is a female chore and challenges men to work hard (both in the kitchen and the gym) to come up with a better version of themselves. The core message of this channel is that an individual's bodies are made in the kitchen. It is only the sculpting that happens in the gym.  
The channel has multiple videos that focus on a balanced working and healthy eating regime to achieve weight loss goals. With more than 2 million follows, this YouTube channel has gone a long way in establishing positivity towards men's health and wellness.
Tarun Gill
A certified nutritionist and personal trainer, Tarun Gill is an Indian fitness blogger. His experience as a marketing professional in IBM and GE and later quitting all of that to pursue his true passion for fitness is what attracts people.
Unlike other fitness enthusiasts, Tarun believes that exercise is the only way to fitness, and in his videos, he debunks some common exercise myths. From helping you understand which protein works best for your body type to identifying if a protein is an original product or a duplicate one, this channel is an eye-opener for many.
Zanna Van Dijk
The founder of the famous #girlgains movement, Zanna Van Dijk, is a personal trainer and fitness blogger who regularly uploads workout routines and videos in her channel. An inspiration to thousands of aspiring models, Zanna shared nutritional tips, suggestions for a balanced lifestyle, and a lot more in her videos. Each of her videos is meticulously edited to perfection, just as you would get in www.videocreek.com and other professional editing tools.
Sarahs Day
An Australian YouTuber, Sarah, is a unique fitness freak who is 90% vegan. While she occasionally indulges in honey and fish, she has an unconventional take on health. To her, it is a state of mind, and there is nothing wrong with occasional indulgences. Her channel includes videos on skincare routines, diet schedules, workouts, and a lot more. She is a strong advocate for giving up on health supplements, and her videos will explain why they are bad for you.
The YouTube channels discussed in this article will not just help you in getting fitter, but it will help you maintain your fitness levels once you reach your target. Indeed, with quick and free access to such beautiful channels, you do not have to hit the gym or shell out money on expensive food supplements to get to the shape you had always wanted to. With motivation, tips, and skills available on YouTube, all that remains is for you to get to your feet and sweat it out.