Accessorize all Year: Top 7 Trending Accessories for 2019
March 27th, 2019 by Candis Hall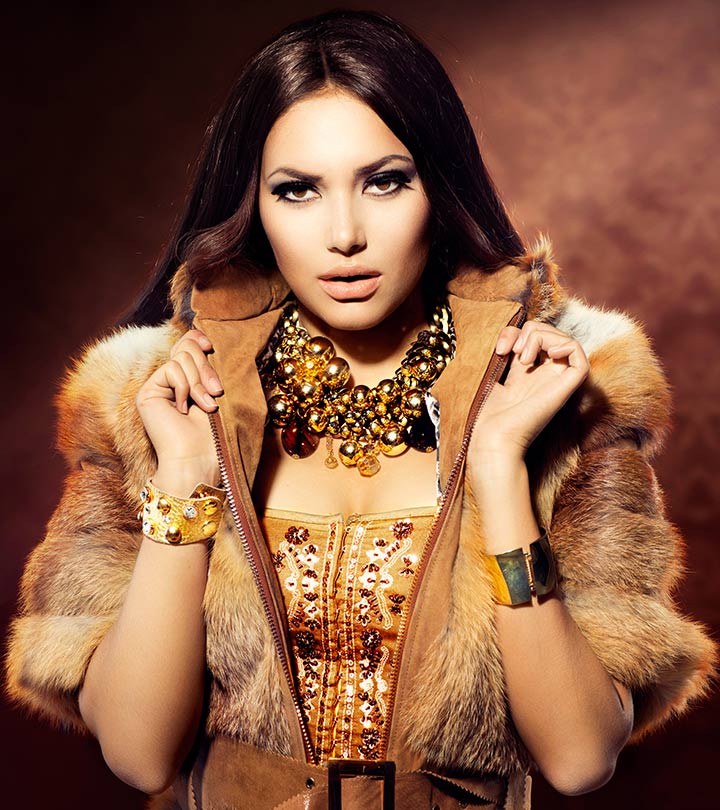 Annie might say that you're never fully dressed without a smile. That's a sweet sentiment, but it's only partially true.
What sets your look, completes your outfit and empowers you to walk out the door like the fashionista you are? Sure, a dazzling grin helps, but the answer is a powerful accessory!
Easy to find and infinitely customizable, these are the trinkets and extras that turn a look from so-so to special in an instant.
With so many options to choose from, where can a girl look for glam inspiration?
Today, we're sharing seven of the top trending accessories so you can make sure that no matter what you're wearing, you're always on-trend.
Ready to learn more? Let's take a look!
A Great Set of Pumps
Sure, 2018 may have been the year of the Dad Sneaker, but we've turned over a new leaf in 2019.
Go ahead and file those all-white high-tops into a category called "Never" and pull out your favorite pair of pumps, instead. Yes, the same design that your mother and grandmother wore never went out of style (and never will).
On the runway, you'll see these footwear staples adorned with some eye-catching touches, including rhinestones, polka dots and lace. Rock a shiny pair at the office and transition from day to night with ease.
As a rule of thumb, pumps with a kitten heel are most comfortable and practical for daytime wear while the stilettos can come out at night!
Belt Bags
Yes, these are similar in form and function to fanny packs, but they're nothing like the type your mom wore to Disneyworld in the 1990s.
Rather, as their name implies, belt bags are a cross between your favorite structured handbag and a classy leather belt. Available in a range of materials and styles to fit any preference, they're giving new meaning to the term "hands-free."
Are you the daring type? Rock a crocodile-print set! The more subdued can find plenty of options in solid black or brown leather, complete with metal closures.
Bucket Hats
Bucket hats are the chameleons of the fashion industry. In one sense, they're 90s hip-hop all the way. Or, they can remind you of fly-fishing with your grandpa.
Either way, rest assured that this year's version is ultra-cool. Available in soft fabrics and fanciful prints, they're a great way to shield your face from the sun this summer.
The best part? They pair just as easily with a sundress and sandals as they do with a blazer and slacks. Dress them up or down, rod and lure optional.
Basket Bags
It's a woven basket. It's a multi-functional purse. It's…both!
This year, some of the world's biggest celebrities were seen sporting basket bags, which look just as they sound: like a mini picnic basket on a pretty strap.
Surprisingly, this is one of the accessory trends that totally works for the everyday woman.
Made of either wicker or straw, these bags are just big enough to hold the essentials and are a breath of fresh air in a fashion world of oversized totes. Pack your lipstick, keys, and phone in here and you're ready to go.
Pearls Galore
Yes, your grandmother's antique pair are still very much on-point. Yet, so is that cheap necklace and earring set you got on sale last week.
When it comes to showcasing your pearl preference, it's not the quality that matters as much as the quantity!
To make the look your own, layer a few necklaces of varying lengths and add some statement earrings, to boot. Then, keep going! Look for pearl accents on berets, bracelets and more to add plenty of polished sparkle to your outfit.
Sharp Sunnies
There may always be a place for round, oversized sunglasses and of course, classic Wayfarers will never go out of style.
Still, this season's hottest look centers on angular pairs with sharp corners and exaggerated frames. From hexagons and triangles to rectangles and diamonds, you can find ones that come in just about every shape in the geometry book.
Go ahead and invest in a pair for yourself and you'll be the coolest gal at the community pool this summer.
Pastel Watches
What better way to usher in warmer weather and shake off the snow than to embrace a happy twist on your wrist?
This spring's best watches have sweet, pastel faces adorned with gold hands and number accents. Don't look for any too-bold hues, here. Rather, the shades are whisper-faint and barely there, making them ultra-wearable and sophisticated.
While you can scrimp on some of these new fashion accessories and go the discount route, it's easy to spot a faux wristband from a real one. If you're going to showcase this look, go ahead and check out authentic watches to maintain your reputation as a style setter!
Embrace These Trending Accessories Today
Spring is an ideal time to look ahead, embrace new growth and adopt a new look that's as fresh as it is innovative.
Still, it can be a challenge to keep up with the changing looks, especially when what's hot one day is out the next. From trending accessories to runway-ready ensembles, there's always something new to discover and try at home.
Want to keep up with the latest in beauty, fashion, and wellness? That's where we come in. If it makes you feel or look better, we're covering it and bringing our insights to you.
Check out our guide to finding makeup that complements these new accessories and seal the deal on a look that's as unique as you.
Interesting Articles: