Celebrity Kids Fashion: Who Are The Most Stylish Kids in Hollywood?
March 31st, 2019 by Candis Hall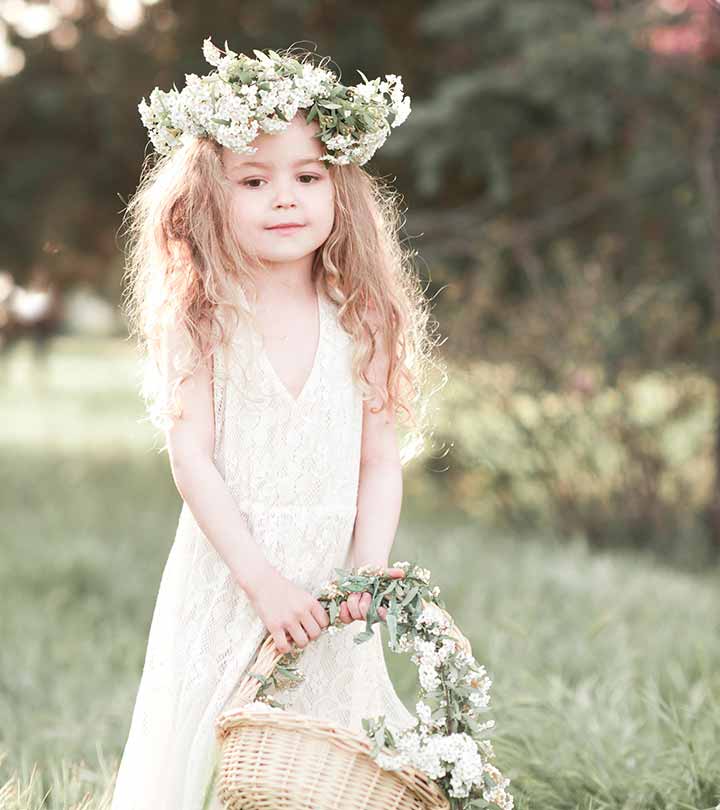 It's easy for us to obsess over celebrities and the celebrity lifestyle. The glitz, glam, and excitement of the spotlight are too much to ignore.
Sometimes, that includes celebrities' children. We love child celebrities for the joy they instill in our lives, and we enjoy the down-to-earth nature of a celebrity who's a parent just like us.
Maybe you need ideas to dress your own child up like a star. Maybe you just want to be jealous of someone younger than 10 who has a better wardrobe than you.
Either way, we have the top 10 best examples of celebrity kids fashion for you to check out right here!
Willow and Jaden Smith
Willow Smith and Jaden Smith are the children of superstars Will Smith and Jada Pinkett Smith.
They received some Internet flack in recent years for having questionable philosophical musings. But their recent entertainment ventures, such as Willow's chart-topping single "Wait a Minute," won them back some good graces.
As far as fashion is concerned, Willow and Jaden tend to rock a modern streetwear style, unlike their parents' current more reserved fashion sense.
Jaden even took on gender stereotypes by posing for a Louis Vitton womenswear campaign in 2016. Whatever it is they show up in, Willow and Jaden certainly have a lot of fun with their celeb wardrobe.
Blue Ivy Carter
Beyoncé and Jay-Z are so astronomically famous in the music industry that it's no wonder their daughter has been in the limelight ever since birth.
Between having a song named after her and released hours after her birth and her name being trademarked, she definitely gets plenty of attention. Her fashion sense is, of course, beyond adept for a (now) seven-year-old.
She's worn everything from custom Tom Ford heels and an $11,000 Mischka Aoki dress. She follows all the latest accessorizing trends, and most notably, she sported a black leather jacket with her name written out in studs.
Talk about iconic….
Romeo Beckham
David and Victoria Beckham have three boys and a little girl named Harper. Every single one of them could easily top this list, but today, we'll talk about Romeo Beckham for a minute.
With a sporty dad like David Beckham, it doesn't seem like such a surprise that their children tend to have a somewhat athletic approach to their attire.
That's not always been true for Romeo, though. At just 10 years old he landed a gig with Burberry in its 2013 Spring/Summer campaign.
Max and Emme Anthony
Jennifer Lopez and Marc Anthony may no longer be together anymore, but many people point out that their twins take after them quite a bit.
Max and Emme are the former couple's children who are now 10 years old. Famously, back in 2010, J-Lo allowed them to be in an ad campaign for Gucci.
This should come as no surprise as Lopez is in love with Gucci. But she also said that she was comfortable with allowing them to do the campaign since the company involved her in the shoot so much.
Considering the fact that Max and Emme were only 2-and-a-half years old at the time, then it's a good thing momma was looking out for their well being!
Suri Cruise
Tom Cruise and Katie Holmes are another couple of parents on the list who aren't together anymore. That doesn't mean their stardom doesn't rub off on their child's life, though.
Suri Cruise is their 12-year-old fashionista who has taken on her own trendy identity. She even started a fashion blog for kids aspiring to achieve her lofty looks!
Out of all the celebrity kids style trends out there, Suri leads them all with some of the best products any person could hope to get their hands on.
North West
Kim Kardashian and Kanye West are a power couple that comes with their fair share of love and hate. For some reasons, they can be pretty divisive in their own ways.
But their daughter, North, was always expected to be a celebrity kids fashion icon for obvious reasons. When her mom fits her with expensive and gaudy diamonds then you know that only the classiest fashion is in her future.
Egypt Dean
Alicia Keys and Swizz Beatz's son, Egypt Dean, certainly has a cool and casual model look to him. No wonder, then, that he took to the runway at only five years old for Ralph Lauren's 2014 Fall Children's Fashion Show.
Honor Warren
Here's another child on the list who was involved in a Ralph Lauren Children's Fashion show. This time it was 2013, but still, there's something really unique and refreshing about Honor Warren compared to other celebrity offspring.
Warren's style is modest, simple – even classic in some cases. But it's not boring. Her outfits work in such effortless ways that professional adults looking to up their fashion game could take a note or two.
Stormi Webster
There are already rumors spreading about Kylie Jenner and Travis Scott having a second child, but let's not forget about their firstborn.
Their daughter Stormi Webster sports some of the hottest streetwear trends and regularly shows it off on her parents' social media accounts. Between Doc Martens, Burberry Coats, Nike Air Force 1 sneakers, and Vans Old Skools, she'd make any teenager jealous with rage.
While certainly fashionable, Webster's outfits are surprisingly reasonably priced.
Tabitha and Marion Broderick
Before we end this list, here's one more set of fashionable twins for you to aspire toward.
Sarah Jessica Parker and Matthew Broderick have been married for almost 22 years. Their twins, Tabitha and Marion, certainly take after their mother.
The twin's fashion sense can only be described as classic, elegant, and subtle.
The Best Celebrity Kids Fashion
Celebrities often lead to exciting, beautiful, and fashionable lives, and the same can often be said of their children.
Celebrity kids fashion trends ranging from modern streetwear to sporty athletic attire, to elegant and tasteful, and beyond. Of course, these children have the money and notoriety of their parents to back up their impressive wardrobes.
If you're interested in the lives and fashion of celebrities' children, learn more about Mila Kunis and Ashton Kutcher's son Dimitri Kutcher.
Interesting Articles: