7 Trending Tattoo Ideas To Take Inspiration From For Your Next Ink
January 11th, 2019 by Akbar Mohammad
Tattoo Ideas: Getting tattooed is an old tradition, as old as the civilization itself. However, in the modern world, body art or tattoos have become a subculture.
From graphic symbols to gorgeous floral designs to portraits to life quotes, there are so many options when it comes to tattoos. And they are not just a thing of the millennial's, but also the older generations.
They have gained popularity as they are personal, soulful, stylish and PERMANENT. So, it's completely natural to give a good thought on tattoo ideas that'll forever remain itched on your body.
To make it easier, consider getting one of these 7 trending tattoo ideas that you can customize according to your own likings:
Mini Ear Tattoo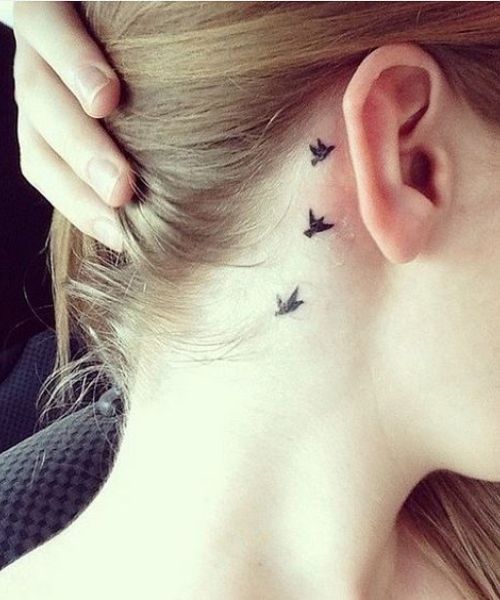 It sure is not a very common place to get a tattoo. And this is precisely the very reason why you should get a cute flowery tattoo on year and stand out in style. So ditch the piercings and give 'em studs a kick of ink.
Wristlet Tattoos
Wristlet tattoos are carefully inked around your wrist with delicate details to make them appear like an ornament. It's a very good option for women who are always in a hurry and often forget to stack accessories before heading out of their house. It also makes a good pick if you want to adorn your wrist and customize it according to your own style quotient. Just see how effortlessly it add to your charms, look at RiRi for that matter!
Open-To-Interpretation Tattoo
If you like meaningful tattoos, this one's for you! Nothing is better than a tattoo which has the power to initiate a conversation and leave people wondering about its meaning. It any day better than the moderate response, "Wow, nice tattoo." You can choose either the back of your elbows, feet, calves, in between fingers etc. These parts will make an interesting canvas for such tattoos. However, be very clear as to what you want to say through your tattoo.
Floral Glory
Back tattoos are a rage. If you to want to have a sexy back tattoo to flaunt with your backless or deep neck tops, this is the best choice. It's an intricate design with a rose in geometrical connotations which makes it an interesting mix. Concealed tattoo like these are a great option for independent, working women who are ready to rock their boss lady avatar.
A Tattoo That's Just For You
Instead of going for tropical tattoo on their lower back or calves, people are opting for a sternum or under-boob tattoo. It is the most unique and popular tattoo to have on your body. It'll your own choice to flaunt or to keep this tattoo personal. *wink*
 The Thigh High Tattoo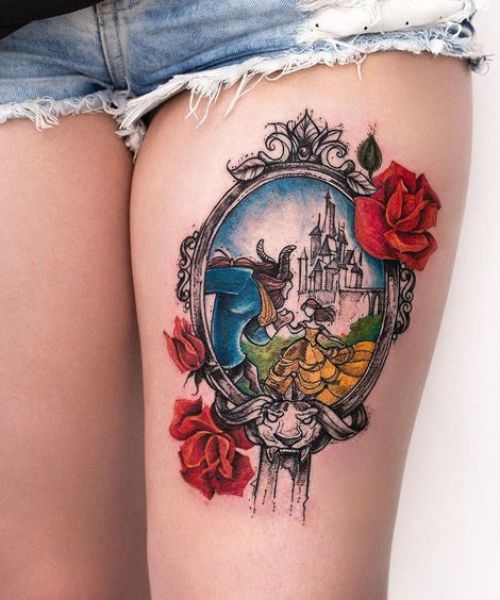 How quirky is this thigh tattoo?! We are especially loving the sinuous design of the tattoo which adds to the appeal. Getting a design from a different plus exotic culture is all that is trending right now.
Single Word Stories
One word texts are another popular tattoo design taking over the millennial's. You can choose to ink an appropriate word that either describes you or may present a virtue. There is no easier way than this. You can tell your own story through a single word tattoo. Get it inked in a beautiful calligraphy on your ankle, wrist, forearm, collar bone etc. Put your best thought to come up with a word that speaks about you.
Interesting Topics: