Best Panties To Flatter Your Butt Shape
December 5th, 2018 by Akbar Mohammad
Women Panties: Beauty lies in the shape and size of your body. Changing the size of your body or its shape is definitely not an easy task. However, you can definitely try to choose clothes that will complement your figure. The same rule applies while buying lingerie. Markets are full of trendy designs and best fabrics to help buyers flaunt their body features. You will never run out of options while searching for panties for big butts, plus size bras or bras with a smaller cup size. Following is a list of few of the best panty options for you to flatter your butt shape –
Dolce Boyshort
When it comes to comfort and wearing lingerie that enhances the size of your body, Dolce Boyshort is the best option to go for. Dolce Boyshort is made from ultra soft, comfortable cotton blend and is available in a wide variety of colours to choose from. It comes with moderate rear coverage and goes well with pretty much any outfit that you would like to wear.
Never Say Never High Rise Bikini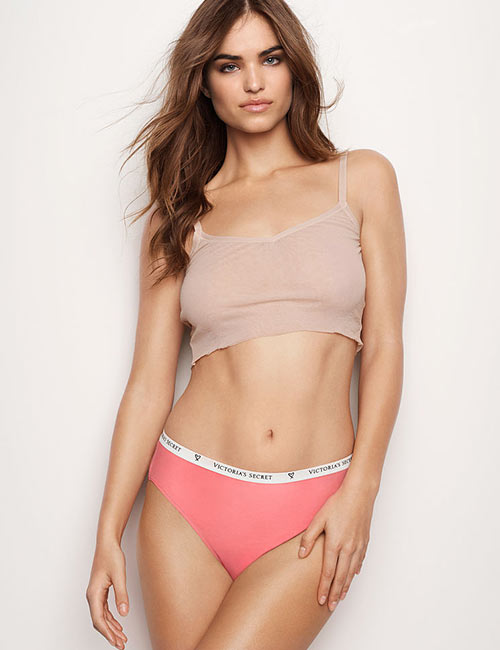 Pink is not the only favorite colour that girls have. We love wearing black as well. And our love for black goes to the next level while buying lingerie. Never Say Never High Rise Bikini is one of the best panties for big butts. It comes in black and blush colour and gives great tummy coverage. If you are someone struggling hard to hide the belly fat, Never Say Never High Rise Bikini is what you need to buy next.
Jolie Printed Thong
We all have a fun and jolly side of us. We wish to wear something fun, comfy and floral during a holiday to the beach. Don't we? Jolie Printed Thong is available in five varieties of fun prints for you to choose from. Jolie Printed Thong is a pretty panty that lays flat on the body and enhances the beauty of your outwear.
Lunna High Leg Bikini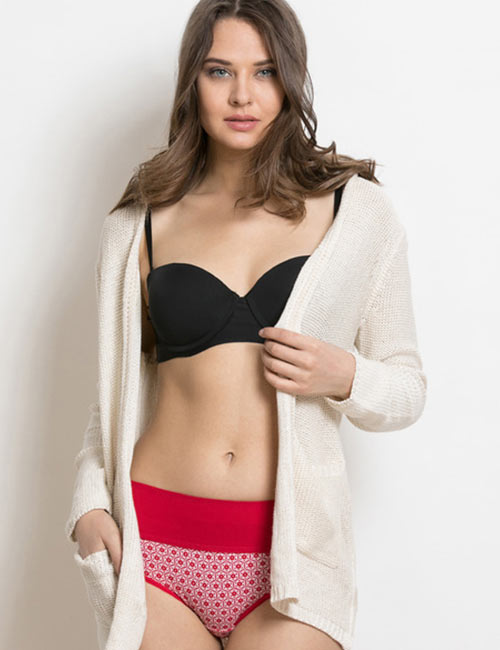 Owning at least a pair of matching and trendy lingerie that makes you look extremely sexy is a wish that every woman. Lunna High Leg Bikini is the answer to your search for those perfect panties that will complement our look.
Trenta Lace Minikini
Trentra Lace Minikini is the perfect undie that can enhance the feminine part of you without much effort. This panty is made of lacy fabric and comes in a pretty wineberry color. Trentra Lace Minikini is very comfortable to wear on long busy days as it comes with a single back seam.
Trenta High Waisted Lace Thong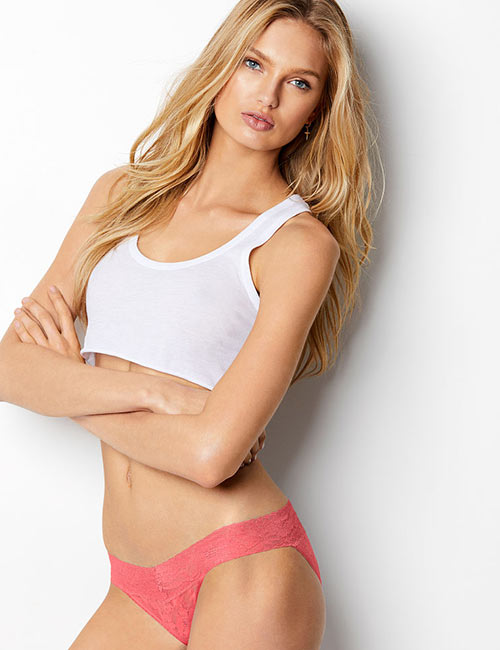 Trenta lacy thong is a sexy, seamless lingerie option that comes with minimal back coverage. Its comfortable feel and seamless fit makes it a great choice for people with any size or shape of butt.
Buying lingerie is not a tough task if you acquire a bit of skill and experience on it. Go for it and get the best of panties for yourself. Happy shopping girls!
Author Bio:
Jennifer Saylor is a creative writer by profession and hobby, currently working as a freelance writer. She aspires to help her readers achieve their best style by sharing personal tips learned through both years of experience and thorough research.
Recommended Articles: