Maximize Your Beauty Sleep With These 8 Overnight Hacks
March 18th, 2019 by Brown Traci
Most are the times you wake up looking tired. I know you don't like that at all. The best way to get rid of this tiredness in the morning is to make productive use of your sleeping hours. First and foremost you must have enough sleep approximately 8 hours per day. Your body need enough rest. There are some overnight beauty hacks you can employ to make your sleep productive. Come morning you will look far much better than you were when you went to bet. That's what we call beauty sleep. If you sleep with your other half, don't worry. Some of this tricks are not noticeable.
Below are some sleep friendly tips that will give a fine complexion.
Use a silk pillowcase
A silk pillowcase will help you get rid of hair breakage and damage. Also will keep your hair soft. I t also prevent tugging at your which will make you more confident. An added advantage of this silk pillowcase is that it minimizes wrinkles.
Sprinkle some power on your bed-sheets
This is the best beauty hack especially for summer season. During summer you know how one can wake up sweaty and with the bad sweat smell. Having sprinkled your bed-sheets with some powder, it will help to keep your skin dry and silky. Again it will keep off the sweat smell.
Remove your makeup before going to bed
Make sure you remove your make up before sleeping. It doesn't matter how tired and sleepy you are but just make sure you doesn't retire to bed with make up on. If possible keep your make up remover right beside your bed. Going to bed with make ups will only make things worse for you. You will wake up with a tired looking face irritated eyes and finally makeup residue all over your pillow. By putting off the makeup, you leave the pores on your skin open. This will make it easy to excrete excess water and self-reducing the risk of getting pimples.
Hydrate your body as you sleep
This doesn't necessarily mean drinking a lot of water. After all that will only increase your trips to the toilet instead have a sweet sleep. The best way to stay hydrated is by eating your water instead of drinking. This is by consuming vegetable and fruits as they contain water. They both release hydration slowly by slowly keeping your body hydrated overnight.
Another way to stay hydrated is by nourishing your skin. Just as you do during the day, do the same at night. Fuel your body with some lotion to prevent it from being dry. Keeping the skin hydrated overnight will reduce the risk of having irritated skin.
Scrub your lips and apply
Some lip balm sue homemade lip scrub as it is easy to prepare and that it's most effective when it comes to beautiful sexy lips. To prepare this homemade lip scrub, you only need two ingredients. About one teaspoon of white sugar and some coconut oil. Mix the two to form a paste. Now use this paste to gently scrub. Your lips for a minute. Use warm water to wipe off the past.
After following these steps, wear some hydrating lip balm. The main reason to have it applied at night is for the lips to have enough time to absorb it. This will make your lips very soft in the morning.
Wear hydrated gloves and mask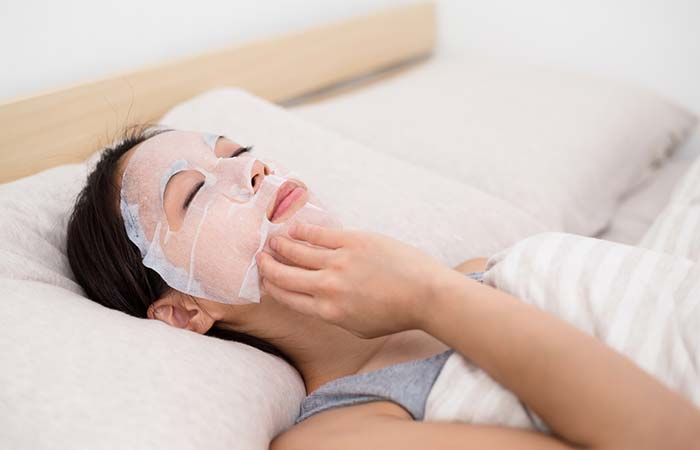 Your feet too don't find this being weird, it's worth it. At first you will feel tired but once you get used to them all will be well. Wearing hydrated gloves overnight help improve your cuticles and softens your hands too. As for feet masking, you can put on socks. The benefits here is that you will have your feet softened especially if you apply some lotion before wearing the socks.
Apply face mask over night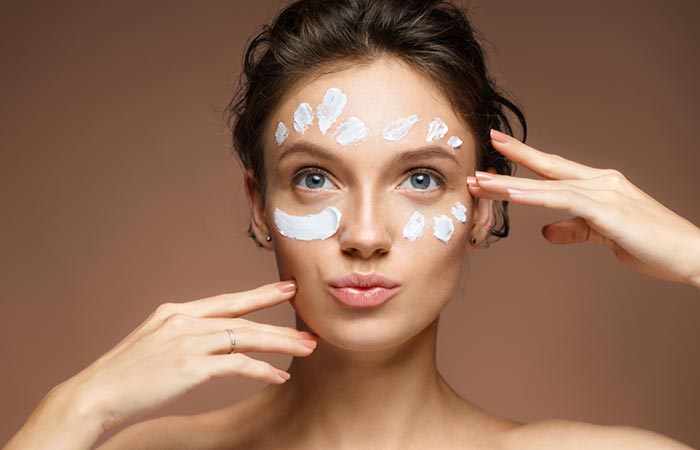 In this case you must choose your face mask wisely. Don't go for one which will mess your bed-sheets. An overnight face mask will hydrate and moisturize your skin. They make your face look nourished and moisturized all through.
Apply dry shampoo
Before sleeping you can sue this especially if you know come morning you won't have time to wash your hair. Apply the dry shampoo onto the root of your hair. It helps to absorb excess oil form your skull. Come morning you will have your hair fresh and smelling good. Again it will often your hair such that styling it will be a very simple task
The above 8 overnight beauty hacks will work best. Sure enough you will like the results. I have tried them too and they are the best.
Interesting Articles: