Is Airbrush Makeup Waterproof?
October 30th, 2018 by Akbar Mohammad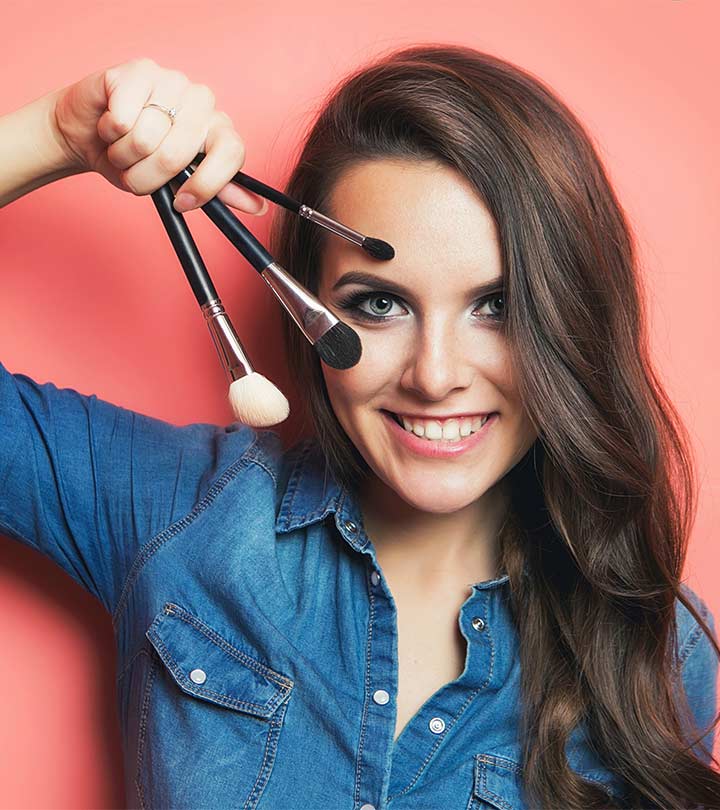 Is Airbrush Makeup Waterproof: The professionals use airbrush makeup. It is used for special occasions like fashion shows, photo shoots, prom night, wedding, etc. Nowadays, the general people also use airbrush makeup. Airbrush makeup provides a flawless complexion and a glamorous look. Many people prefer it to the traditional makeup using brushes. But is airbrush makeup waterproof?
People expect that their makeup will last for a long time despite the weather condition. So, it's important to know whether airbrush makeup lasts longer or not.
What is airbrush makeup?
Airbrush makeup uses an air compressor for applying makeup. Airbrush makeup application needs fewer tools than traditional makeup. You only need a compressor, airbrush gun, and different liquid makeup.
The airbrush makeup is applied in a fine mist on the face, so you get an even and thin layer of makeup. Airbrush makeup makes you look natural. You can choose from water, silicon, and alcohol-based airbrush makeup. You will find the airbrush makeup system of various brands in the market today.
Why is airbrush makeup popular?
Many people now prefer airbrush makeup for their special occasions. It is popular for various reasons. Before you decide to apply airbrush makeup, you should learn about its benefits.
It gives a flawless finish, and you will look amazing both in person and in photographs. The reason is that 'mist' is applied on your face rather than 'cake' that is used in traditional makeup.
As the airbrush makeup doesn't have the 'caking' effect, it gives you a more natural look. So, people won't realize that you are wearing makeup.
It doesn't wear off easily, and it lasts longer than the traditional makeup.
It is a better option than going to a professional makeup artist. It is cheaper than a professional makeup session and takes less time too.
It is lightweight and needs less amount for more coverage. So, your makeup kit will last longer.
It is easy to layer up using airbrush makeup. It dries up quickly, so you can apply layer after layer to get the perfect coverage.
It is hygienic as you don't need to use your fingers to correct makeup. Bacteria can grow in the sponges and makeup brushes which may get to your skin and cause spots and breakouts. So, airbrush makeup is a safe option.
Is airbrush makeup waterproof?
Many people prefer airbrush makeup as it can last for twelve to even twenty-four hours, depending on the brand. It is also more waterproof than the traditional makeup. So, on occasions like weddings, where there will be hugs, tears, and sweat, airbrush makeup is perfect. You don't need to apply any touch-ups to maintain your look.
However, not all airbrush makeup is waterproof. Some brands have a waterproof seal or setting so that there is no smear or smudge due to tears, rain or sweat. So, whether your airbrush makeup is waterproof or has a waterproof seal, your natural and flawless appearance will be in place all day.
Airbrush makeup is suitable for use in all kinds of temperatures. It can withstand extreme heat and even rainy weather. However, you need to apply good setting powder to bet the best result. You need the right prep and finishing touches.
If you can store the airbrush makeup the correct way, it will last for a long time. With airbrush makeup, you can choose between sheer coverage and full coverage. Before you buy airbrush makeup, you should consider your skin type. You should read reviews and know what type of airbrush makeup will be most suitable for you.
Recommended Articles: