What's the Best Way to Take CBD Oil?
January 14th, 2020 by David Martin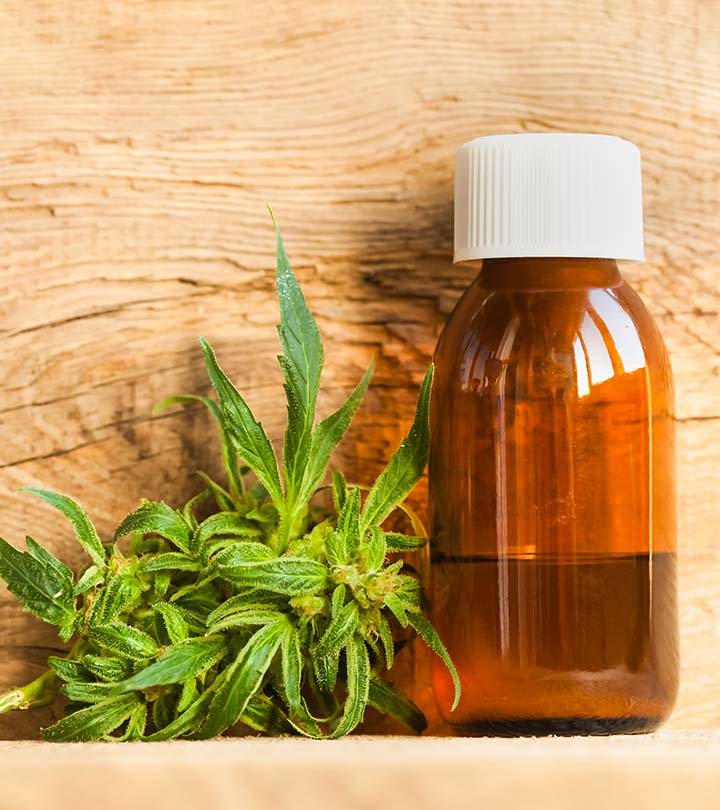 One product that many people have come to learn more about over the past couple of years is CBD oil. Even if you have never used it and do not know much about it, the chances are you have heard about it because of the press attention. A great deal of research has been carried out into the positive effects of CBD oil, and legislation changes have made it easier for many people to gain access to it.
You will now find many of the best CBD oil products available online, which means you can purchase them with ease and convenience. CBD oil is known to help with a range of common health issues such as chronic pain, inflammation, depression, anxiety, and stress. In addition, it can help to make you feel more relaxed and calm without producing the high that comes from other active ingredients of cannabis or hemp.
Choose from a Range of Products Online
Copyright: Maxpixel I License: CC0 Public Domain
When you go online, you will find a wide range of cannabis-related products for sale these days. This includes everything from the best weed vaporizer to the highest quality CBD products. When it comes to the latter, you will also find plenty of choice in terms of the products you can purchase, which makes it easier to find the right one for you.
With so many options to choose from, a lot of people who are new to the world of CBD oils wonder about the best way to take CBD oil. Well, the short answer is that there is no best way. As long as you are using high-quality products, you will find that all methods are effective. Some may suit you better than others, so you may need to try some different ones out before you hit upon the perfect one for you.
Some of the CBD products you can purchase online depending on state legislation in your area include:
CBD Vape Oil
For those who enjoy vaping, one very effective CBD product is vape oil. You can choose from a range of options such as pre-filled single-use vapes or oil for cartridges and tanks. A key point to keep in mind with this method of taking CBD is that it is much faster-acting than other methods, so you will feel the effects more quickly. In addition, it offers increased bioavailability, so more of the compound is absorbed.
Drops and Tinctures
Drops and tinctures offer ease and convenience, making them among the more popular and common methods used to take CBD. You can simply put the drops under the tongue and hold them for a minute or so to allow for maximum absorption. A little practice will enable you to determine the most suitable dosage for your needs. This also provides an affordable means of enjoying the benefits of CBD oil.
Edible Products
If you want to enjoy a little treat while taking your CBD, you can opt for edibles of which there are many. You can choose from products such as gummies, chews, and gum, and these are very easy and discreet to take as well as easy to carry around and use while out and about. Many people enjoy the speed and convenience that these edibles offer.
Soft-gel Capsules
You may want to take CBD oil in the form of a supplement, and you can get soft-gel capsules that are very easy to swallow and take effect quickly. Again, these provide you with a simple method of benefitting from CBD, and you can take them at home, take them to work with you, use them while you are on vacation, and carry them around when out with friends.
Topical Creams and Balms
If you don't want to take CBD orally, you can also benefit from topical CBD creams and balms. These are simply applied to the skin, so you can enjoy total ease when using these products. They are combined with a variety of additional ingredients that can help to improve the condition of your skin and keep it nourished.
Experience the Benefits of CBD
No matter which of these methods you use, you can look forward to experiencing the benefits of CBD oil. This is a product that can help to reduce anxiety and stress, help you to manage depression with greater ease, aid sleep, reduce inflammation, and help with chronic pain among other things.
All you need to remember is that whichever method of taking CBD you decide to use, always make sure you purchase high-quality products from a reputable supplier. You should never take any risks with products such as this, as otherwise, you could put your health at risk and end up with a product that is ineffective.