How Many Saw Movies Are There
April 30th, 2019 by Austin R Dean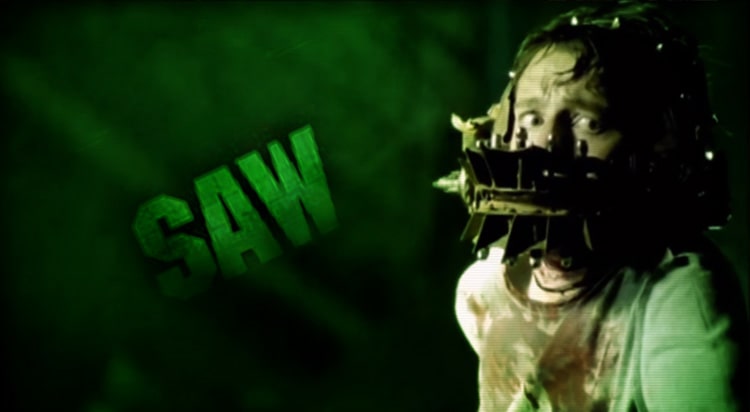 Do you know what the best thing about horror movies is? It's their sequels. As the sequels come we expect it to be more intense and horrifying. Horror movies which are full of indescribable painful torture, the Saw franchises are among them.
The Saw series is one of the most successful modern horror movies. Till now, there are eight sequels of Saw franchise. In these series, different devices are used as deadly weapons.
Especially, hacksaw, jigsaw, table saw are very common. Generally, we use these saws for woodworking. Even you might be familiar with a band saw and have checked band saw reviews for fine woodworking. But in the saw franchise, they all are deadly weapons.
Let's go through a short brief of the Saw franchise.
1. Saw (2004)
It's the very first movie of the Saw series directed by James Wan. Its theme was based on plotted violence which took the torture franchise to a new level. Regarding the time, all the torture or punishments were so innovatively horrible.
Jigsaw, the mastermind, plotted to get his doctor and a photographer locked in a basement washroom. Jigsaw asked the doctor to kill the photographer during a fixed time if he wants to save his wife and daughter.
And, based on in this plotting the movie goes on and ends up with too much painful violence.
2. Saw II (2005)
As being the second sequel of the Saw series, it continues the story of Saw. This movie reveals Jigsaw is John Kramer who makes eight people trapped in a house. He also makes a cop play his game to save his son who is one of the trapped people.
That house is a death trap full of horrible torture and scary rescue rules. All of them have a limited time to get them out of the house. Otherwise, the spreading nerve gas is going to kill them all. Thus, the story continues with violence and horrible death.
3. Saw III (2006)
In part three, the basic plotting remains the same just with a new game. The story continues with more cruelty and a deadly trap. And, at the moment you'll find the twist in the story which is going to be a huge turning point.
A grieving father wants to take revenge for his young son's death. And he gets sucked into the game to punish all the people directly or indirectly connected to his son's death. At the end of he has to be the witness of the deadly cruelty in front of his eyes.
4. Saw IV (2007)
After the death of the mastermind, Jigsaw, the story of the forth part is based on his previous history. How he has come up with such violence in his mind, Saw IV reveals that story.
This movie isn't just about murders with painful tortures. It has a very deep concept of morality. Jigsaw plotted deadly trap maze for punishing people who did ridiculous crimes in their lives.
All his victims are so evil that Jigsaw believes they deserve those punishments. And, the Saw IV makes Jigsaw remain the mastermind although he was dead.
5. Saw V (2008)
After the death of Jigsaw, the story takes a new turn. The story of this movie continues with a contest where a group of people unknown to each other has to play a survival game. This one is basically entertaining.
There are deadly traps here and there but not for any cruel punishment. It's a morality test game or a contest where the players will be helping each other to survive the deadly trap maze surrounded by the corpse and terrible torturing elements.
6. Saw VI (2009)
In Saw VI, the main target of Jigsaw's morality test is the ruthless corporate authority people of insurance companies who have the authority to calculate and choose the lives and deaths of general people.
One of the insurance executives gets dragged into the horrible deadly trap maze as a punishment for what he did earlier to John. Unbelievable he helped other people to survive the trap maze full of torture. The story keeps going on with this game and makes the movie more enjoyable.
7. Saw 3D (2010): The Final Chapter
In Saw 3D you're going to get introduced to a new leading character named Bobby. This story focuses on this new character. Bobby claims to be a survivor of Jigsaw's morality test trap maze. And, even he wrote a book on it.
Ultimately he finds himself dragged into a Jigsaw game in real. As being a part of this game, he has to save his wife. On the other hand, at the point of the story, it reveals that the man behind the current Jigsaw trap maze game is detective Mark Hoffman.
8. Jigsaw (2017)
Saw franchise returns after a long period of seven years with the Jigsaw. Well, it comes with the same theme of Jigsaw game. A group of strangers trapped in a horrible place full of deadly painful traps. If they want to survive, they have to help each other. It's not that simple as it seems. There are twists in this story.
The ninth part of Saw franchise is coming soon as the Jigsaw 2. We're hoping it's going to be more thrilling and horrifying ever. Let's just hope for the best.
I have been working on carpentry and DIY work for 13 years. I can claim a lot of experience in carpentry and its machinery or relative tools. I would like to share my sagacity with all the interested people. I put down my experience here <a href="https://bestsawguide.com/">Best Saw Guide</a>.This blog for those people who are willing to know something new.
Interesting Articles: