15 Genius Hair Styling Hacks Every Woman Should Know
December 12th, 2018 by Catherine Marqueses
Hair Hacks: Most women take pride in their hair. That means they'd probably do everything in their power to keep their tresses looking great, shiny, and beautiful at all times.
However, there are these rare instances when bad hair days just happen. During these days, girls just want to hide in the hills or lock themselves in their rooms. But worry no more. There are a few hair hacks that can be added to every woman's hair care regimen to keep the hair looking pretty 24/7.
Check these out:
Hair Hack 1:
Use Dry Shampoo If You Have Oily Hair
Do you notice that your fine hair eventually becomes greasy by midday? Then you have to try using a dry shampoo that is specially formulated to moisturize and refresh the strands in between shampoos. Dry shampoos can absorb the excess oils at the roots, leaving hair fresh and lightweight without any residue.
To use, spray the right amount of dry shampoo directly on your oily roots. Slowly brush the dry shampoo throughout the lengths of your hair to spread evenly. It's that easy!
It is important to note, though. You should not use dry shampoo as a substitute for your regular shampoo. It is best that you still have a regular hair washing routine to get rid of dirt, oil, and product buildup that might have accumulated over time.
Hair Hack 2:
Condition The Tips
Yes, there is a proper way to use a hair conditioner. When applying a hair conditioner, you have to focus primarily on the tips and the lengths. Do not apply it on the scalp area because it can cause your locks to look greasy. That is not what you want to achieve, right?
Hair Hack 3:
Brush your hair properly
You need to invest in the right kind of hair brush. One recommended hair brush is the so-called boar bristle brush. When used, it evenly distributes your hair's natural oils.
Also, when brushing, you have to do it gently. Begin from scalp and work your way down to detangle any knots. Be sure you avoid brushing your hair when it is wet because that is when it is most fragile. If you need to brush your hair when it is wet, spray on a detangler and comb through using a wide-tooth comb.
Hair Hack 4:
Wear a Fuller-Looking Ponytail
Do you want to achieve a fuller-looking ponytail? Don't worry. It's easy as pie. The trick behind this unique hairstyle is actually creating two ponytails. Yes, you read that right. With two ponytails combined together, you can create an illusion of more volume and length.
To create this hairstyle, gather your hair above the ears to have a half ponytail. Tie it with an elastic band. Next, take the first ponytail and flip it forward to the top. Create another ponytail using the remaining hair. Be sure to secure the second ponytail below the base of the first one using another elastic band. That way, it is not visible from plain sight.
Hair Hack 5:
Have plenty of Bobby pins in stock
Having a lot of Bobby pins in stock is never a bad idea. In fact, it can be a life saver. Bobby pins are every girl's best friend because it keeps hairstyles, especially ponytails, from falling flat throughout the day.
After tying up your hair in a ponytail, insert two or more Bobby pins. Slide them over the hair tie on the bottom portion. Make sure to position them at a steep angle. By doing this, you can make your ponytail appear higher.
Hair Hack 6:
Make sure you have mini clips added to your hair care arsenal
If you want to fake volume, you might need to use mini clips. This tiny hair accessory does a pretty great job at it. First, you have to tie your hair into a ponytail. After that, split your ponytail into two and insert the clip. Hide it using the top section of the ponytail and you're ready to go.
Hair Hack 7:
Start Blow-Drying Your Strands At The Roots
So you think you are using your blow-dryer correctly? You might want to think again. Your old blow-drying technique might need an upgrade. In contrast to popular belief, curling your hair around a hair brush and blow-drying is not the best way to achieve a professional-looking blow-dry.
What you should do is to use a round brush at the roots, blow-dry the area first, and then slowly work your way to the ends. You can also try to use a hair dryer diffuser.
Hair Hack 8:
Hide Your Gray Roots
You need not set an appointment with your hair stylist to conceal those gray roots. You can use readily-available products formulated to hide those pesky strands. These products work by concealing gray or white roots without leaving any trace behind.
Available in different shades, the cover up sprays last one shampoo. To use, you have to shake it first. And then, hold it about four to six inches away from the hair. Spray it onto the new growth and see how it blends in the colors.
Hair Hack 9:
Wash Your Locks Using Lukewarm Water
A hot, steamy shower might feel so good, especially on a cold winter day. But truth be told, it's not ideal for your hair. A very hot shower can get rid of the natural oils in your hair, making it feel dull and dry. If possible, opt for a lukewarm bath instead. Your hair will thank you for that.
Hair Hack 10:
Achieve Beachy Waves Without Using Heat
Who said you need to use a curling iron to achieve gorgeous beachy waves? It's time to steer clear of heat tools because they can only cause damage. Rather, air dry your hair.
It would also be best if you use sea salt sprays and spritz it onto wet hair before braiding. When it dries, you should be able to achieve beachy waves like no other.
Hair Hack 11:
Use a Toothbrush To Tame Flyaway Hair.
This may sound strange, but it actually works to tame flyaway hair. Grab an unused toothbrush, spritz a bit of hairspray to it, and brush it gently to tame flyaway hair. You'll be amazed at how it works.
Hair Hack 12:
Comb Your Hair Before Shampooing.
It is never a good idea to brush wet hair. After all, it's when it is most fragile. What you can do to keep knots from forming is to gently comb your dry hair before you shampoo.
Hair Hack 13:
Avoid Rubbing Your Hair With a Towel After Showering.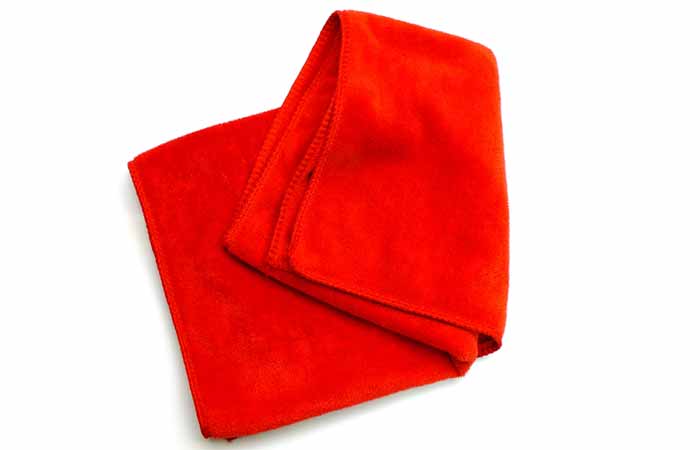 Although it is tempting to rub your hair with a dry towel after shampooing to dry it, you might want to rethink about it. As mentioned above, you have to be gentle with your wet hair because it is fragile. Thus, instead of using a towel, get an old cotton shirt. Then, pat it to your hair to get rid of any excess water. Make sure you do it gently, okay?
Hair Hack 14:
Invest In a Silk or Satin Pillowcase.
It is about time that you get elegant to save your hair from damage. A satin or silk pillowcase can keep your hair from getting messed up as you sleep because it is smoother unlike other fabrics.
Hair Hack 15:
Hit The Hay On a Bun
Do you know that you can create gorgeous waves while sleeping? You can do that by twisting your hair up into a high before going to bed. The higher the bun, the better. Release it in the morning and be amazed at how those loose waves fall down.
Of course, you cannot do anything with the hair you were born with, but the hacks above should make your hair care regimen a whole lot easier. Not only do they require less time and effort, they might also save you time!
Recommended Topics: