Your Comprehensive Guidebook to Custom Work Shirts for Professional Look
May 16th, 2019 by Brown Traci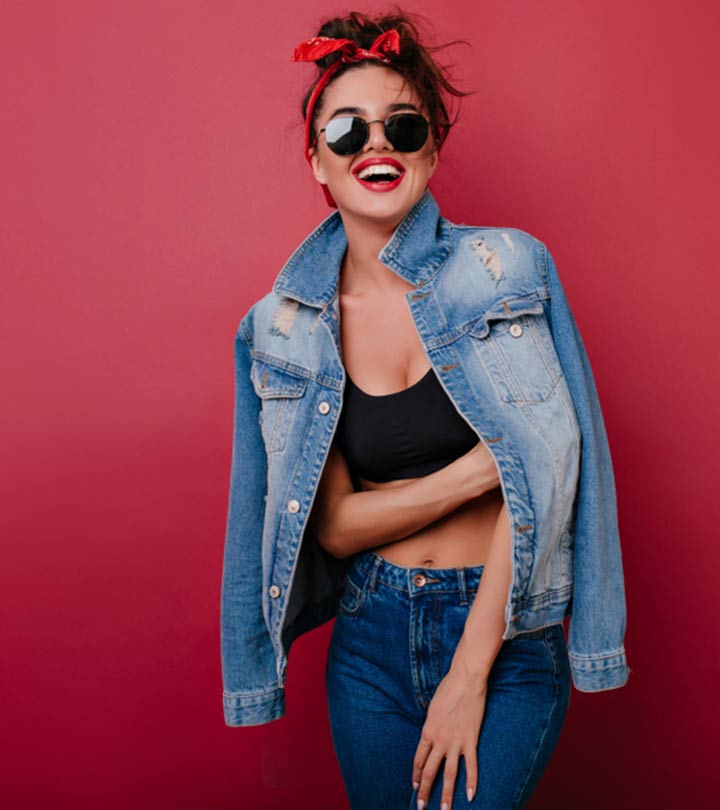 Are you bored with the regular run-in-the-mill workwear? Do you wear the same plain work shirt to the office on a daily basis, week after week? If yes, do not worry. We have a solution for you. There are a wide array of options available to you from which you can select the best work shirts for your office wear. Most of the time the options are visible but we have not thought about it. Like wearing custom work shirts and custom jackets to your office. How? By integrating a bit of print, to changing the shirt style, collar, fit or fabric. This is the best way to mix up your office wear with less effort. Always remember, regardless of the industry you are working, your business look should not look boring or monotonous.
In the forthcoming sections of this write-up, we have provided an all-inclusive overview pertaining to the way you can present yourself professionally in your workspace. We promise after reading this content piece you will have adequate information through which you would be able to make the wise decision pertaining to getting a professional attire for your office wear.
Before we get into the details it is important to look at the different ways you can get the best one for your office. Always remember, getting the right one for your office is not an easy task. Sometimes you will find that the material of the shirt does not suit you. Alternatively, it may not provide you the same comfort level that you are expecting.
Always stick to the tried and tested styles and colours as they will not harm your overall reputation in the office. Colours like white and blue are the best ones to go with to start with. You can take them as a base and then work around with different patterns and colours.
The other most important thing that you will have to determine is the quality of your uniform. We would suggest you to go with something simple and classic like a white button-down custom work shirt. This way you can have the most versatile piece to wear on a daily basis.
Whenever you are looking for a good quality uniform keep these things in mind:
Material
The material that you select for your uniform needs to be slightly thicker and soft when you touch.
Buttons
Always make sure that you ask the designer to put in high-quality buttons in the custom shirt and custom jacket because that is where the entire appeal of the attire is found.
Stitching
Always ensure that the designer stitches the work shirt or jacket effectively. If it feels loose then the attire will wear out quickly.
Now that you have understood about the things to be kept in mind while looking for the perfect work uniform, let's divert our attention to the different styles that you can get in terms of designing it from scratch.
Cuffs
Custom made shirts in Dallas are available in a wide array of styles. This includes minor details like cuff type. You can easily opt from different types of cuffs. While taking the decision, always make sure you are selecting the ones which are better suited for formal events like office presentations. Always stick to the common type, the button cuff. It is a solitary cuff that wraps across the wrist and buttons in place. You can get square, round or angled corners. It is even possible to get an additional adjacent button for adjustment. Never opt for Cocktail or Turn Back cuff. The reason being, these cuffs are extremely formal so stick to simple style for the workspace.
Collar
While selecting the shirt collars, never keep the options restricted like work shirts. The best way is to opt for whatever you prefer. You can opt for point collar which is in fashion nowadays. This collar is appropriate for a wide face. You can see a spread collar or Windsor collar in different widths and angles which makes you see more of the upper shirt or tie. This is appropriate for a thin face and neck. The bottom down collar attaches the collar corners to the shirt.
Let us now look at the difference between the long sleeve and short sleeve.
Long sleeves work best when your blazer gets removed. You still look clean and slick while also maintaining the formal look. You can even dress up with a jeans which can be quite handy if you are working in a creative industry. While short sleeves are more towards the casual look. They are also the right fit during the warmer months. While working in the office swap your usual shirt with a short sleeve shirt and stay cool during the hot summer days. In case, you are working in a creative industry, button all the way to the top and wear it along with smart trousers.
The best long sleeve custom work shirts will have the classic feel with smart style. Always ensure that there are classic colours and styles that are integrated into the design so that you can wear it all year long. You can also integrate a bit of solid black colour like a darker navy or grey to make sure that it seems different from your usual work shirt wardrobe.
The best short sleeve custom work shirts are the right option when the warmer days arrive. It not only gives you a stylish look but also presents you in a smart way. Again opt for classic colours to look your best.
Finally, let us talk about the fabric that needs to be used while designing a custom work shirt or custom jacket. There are a wide array of options available. But, the best and most comfortable fabrics are versatile and which you can wear throughout the day without any discomfort. There are lots of colours to choose from but the fabric of the shirt will depend on the type of shirt you select.
Here, you have it all the relevant information that will work as a base and ensure that you get the best custom work shirt or custom jacket for the best professional look.
Interesting Articles: