Fashionable Mother of the Bride Dresses
February 18th, 2019 by Catherine Marqueses
Is your daughter's wedding around the corner and you still haven't found the perfect dress for you? Well, no need to stress about that fact as you can now easily browse through literally hundreds of options for mother of the bride dresses online. You will be able to view the stock that many stores have and can choose which color, design and size you want to order your dress in. You can look at the delivery date for the dress and can then rest assured and devote your time in making other arrangements for your daughter's wedding. Read more to find out what you should expect when ordering a mother of the bride dress online.
Design
You will find the Mother of the Bride Dresses in many different designs online so you can choose the one that you think you will be most comfortable in. If you want to go all out on your daughter's wedding, you can go for gowns with trains like Watteau train, sweep train or court train and if you want to look sexy yet elegant, you can go for a short dress. You will further find knee length, tea length, ankle-length, floor-length or asymmetrical dresses. Similarly, you can choose between the different silhouette of the dresses like A-line, empire, sheath or mermaid and whether you want the dress to be short sleeve, sleeveless or long sleeve.
Is the venue of the wedding of your daughter's supposed to be cold? If it is then you can purchase the one which has a wrap. The wraps are designed according to the dress so you don't have to worry about looking anything less than elegant.
Colour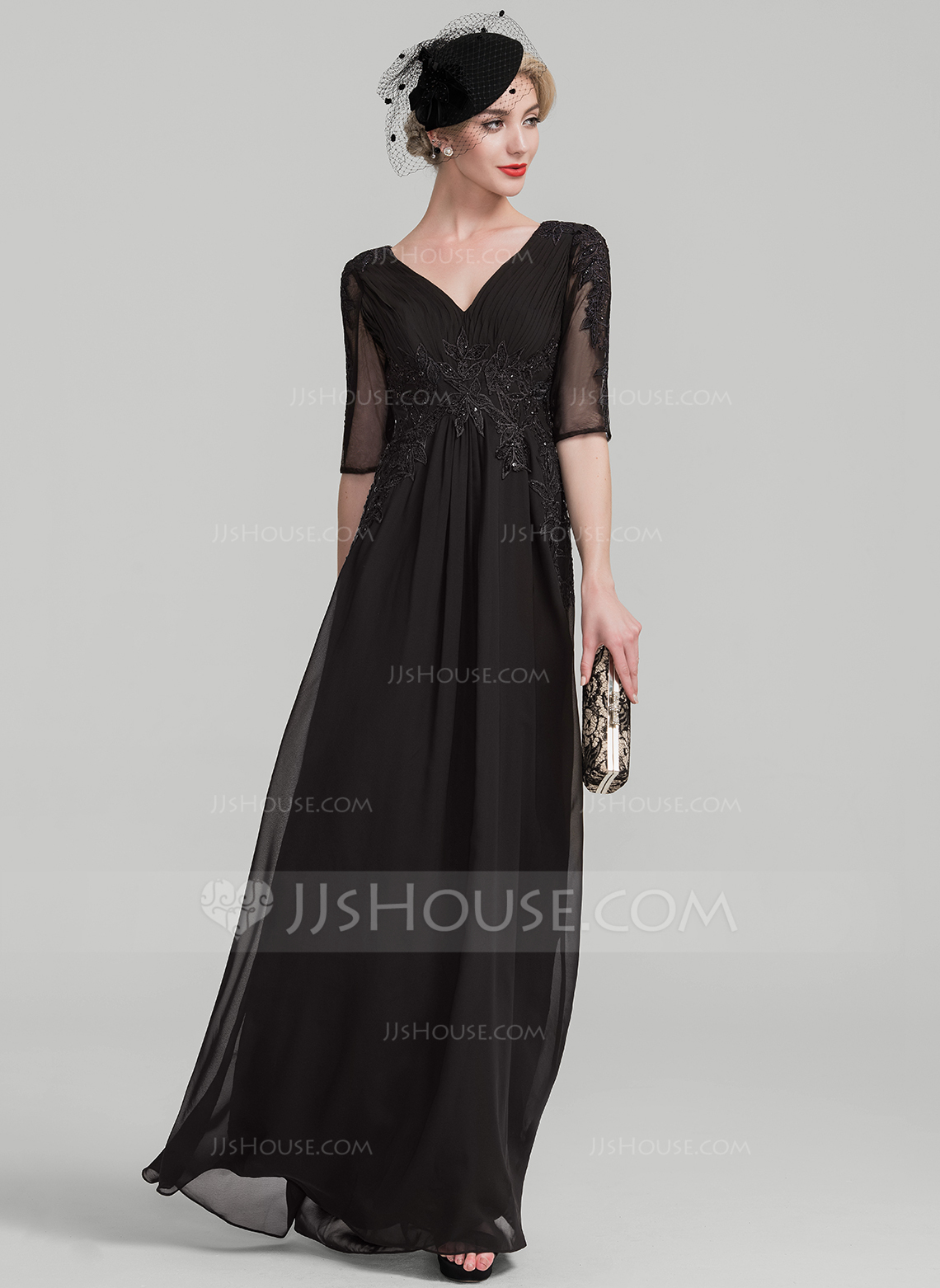 When you go to a website that is selling the mother of the bride dresses then you will find that each product has a variety of colors that you can choose from. But there is always a little difference in color due to skin resolution.  However, you can now easily order a single color fabric swatch which comes in about $2, so you can then determine whether the actual color of the fabric suits your taste or not.
Material
You can further choose the type of material that you want for your dress; whether it is chiffon, satin, jersey or organza and you will get the dress in that exact material which is bound to be of high-quality.
Size
You will find that each dress has standard sizes with measurements specified in inches or centimeters online for the convenience of the customers. Are you worried that since you are a bit healthy you won't get the dress online? Many websites now offer Plus Size Mother of the Bride Dresses so that no customers leave their website feeling disheartened. Further, you can even give your custom measurement and get the dress specially tailored for you.
So, what are you waiting for? Go through the various mother of the Bride dresses now and shop the most elegant one for your daughter's special day. There are constant sales and special offers that many websites offer to their customers to increase their sales. So, make use of them and look beautiful standing next to your daughter when she is passing through the aisle!
Interesting Articles: