What To Look For When Choosing A Men's Face Wash?
October 22nd, 2019 by Diana Ross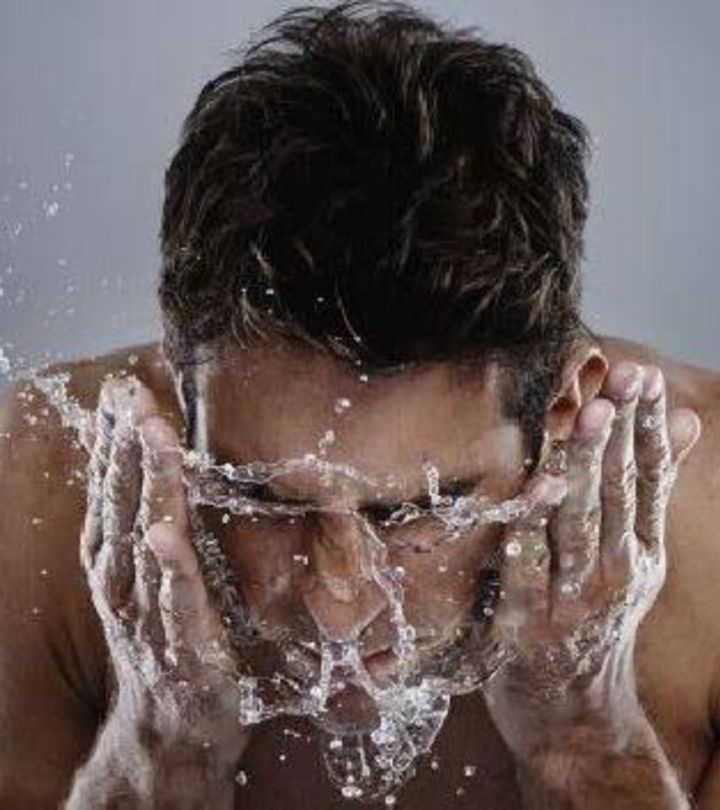 Daily facial cleansing is as essential for men as it is for women. Cleansing your face with soap and water is not the best for your skin because it might be too healthy for the delicate and soft facial skin. Facial cleansing for men is very similar to how it is for women. Although the products can be slightly different at times, men should use face wash and a cleansing routine that is more suitable for their skin. Their skin tends to become rougher and more sensitive due to shaving. 
In addition to that, you need to understand the skin type and accordingly plan the steps that must be followed for facial cleansing for men. 
Men's Skin Type 
Men also like to have good looking and healthy skin. Like women, men also have problems with aging, acne, or tenderness. Of course, the male skin is different from the female. The skin of a man has a different composition from that of a woman. 
So, men should use products different from those of women. Male skin is different due to the hormone testosterone. This hormone gives the skin a different structure. The skin of the body and the face of the man is thicker, and it has more fat. 
The aging effects are different on men when compared to the feminine skin. The male skin of the face suffers a lot due to shaving as well. The skin becomes more sensitive, and they also experience irritation sometimes.
Step by step: Facial cleansing for men
So, let's check out the step by step process to cleanse a man's skin so that they can choose the perfect face wash! 
Step 1: Clean Your Hands First
First of all, you have to keep your hands clean and free of bacteria. So, you must use soap to clean your hands. It can be a bar soap or any other hand wash. Then, you can look for a facial cleanser to wash your face. In the market, there are specific products for men. 
Remember that it must be a soap or cleanser indicated for your skin type (oily, dry, normal, sensitive, etc.). The right cleanser is super essential for you. Once you have it, you must repeat it twice every day in the morning and at night. 
Step 2: Exfoliate Your Skin
Next, you should exfoliate your skin. This is one of the most critical stages of the male facial routine, as it gets rid of dead skin cells. By exfoliating the face, your skin will be softer and smoother. It is advisable to use a facial scrub 1-2 days a week. 
The perfect time to perform an exfoliation is before shaving as you soften the beard, and the blades move better. You can use a DIY scrub or a cosmetic scrub that can be bought at a store. 
Step 3: Apply A Good Facial Toner
Every day, after washing your face well with a cleanser, you should apply a facial toner. It should also be applied after using the facial scrub. The tonic helps to close the pores, tone, and refresh the skin. In addition to that, it also helps to maintain the correct levels of moisture in the skin. Choose a soft toner that is suitable for your skin type. You must use it every day during your morning and evening routine. 
Step 4: End It With A Good Moisturizer
After cleansing, toning, and exfoliation, you should apply a moisturizer after your morning and evening routine. Male skin suffers a lot due to shaving and loses hydration. You can choose a moisturizer with SPF for your morning routine. 
You must remember that the sun is one of the leading causes of skin aging. So, it is essential to have a moisturizer with SPF before you go out. You can also go for a wrinkle moisturizer for oily skin, depending on your requirements. 
In summary, when choosing your moisturizer, you must take into account your skin needs and type. If you use a moisturizer regularly, the skin will look more hydrated, light, and elastic. 
We recommend that you apply a moisturizer (suitable for your skin) with a protective factor in the morning and a nourishing or anti-wrinkle moisturizer at night. If you are 20 years old, a regular moisturizer or sebum regulator will suffice if you have oily skin.
Once a week, you should apply a face mask. It must be a mask that meets the needs of your skin: for pimples, for dehydrated skin, pigmented skin, and much more. Homemade masks are a good option too. The masks should be applied after exfoliating the skin and before the moisturizer.
If your skin needs it, before the moisturizer, you can add a serum. It must be a serum indicated for your skin or the needs it has. Antioxidant serums are perfect for improving skin elasticity, reducing the appearance of wrinkles, and protecting the skin from the signs of aging. You can use a serum for both your morning and night skincare routine.
Final Words
Today, many cosmetic brands create beauty products for men, so you will have no problem finding good cosmetics. We recommend brands such as L'Oréal Paris Men Expert, Jack Black, Le Baigneur, Biotherm (for men), Baxter of California, Kiehl's, or Nivea Men. 
These brands offer you some of the best products to perform a male facial cleansing. The right products for skincare can make a lot of difference. Therefore, you must always keep the factors mentioned above in mind before choosing the cleansing and moisturizing products. Moreover, having a good skincare routine in the morning as well as in the evening is essential for maintaining good and healthy skin. It is the secret of good looking skin. 
In addition to that, you must remember that apart from the facial routine, there are also products for shaving, such as foams, balms, aftershave, etc. These products can help the skin from getting irritated during and after shaving. So, choose your products wisely to have flawless skin because that makes a lot of difference.