The 5 Sexiest Dating Outfits Guys Love
January 18th, 2019 by Brown Traci
Dating Outfits: There is nothing wrong with wanting to dress especially for a date. However, there are some outfits that stand out and let your significant other know that you have plans for them at the end of the night. If your date night is going to turn into an all-nighter, then here are five outfits that you will want to consider before you get into his car.
1. Little Black Dress
Why mess with a good thing. The little black dress is a staple in every woman's closet for a reason. It shows off the perfect amount of legs and cleavage and lets your date know that there are only a few inches of cloth between you and him. It's a great way to entice new dates and have fun. Best of all, it's something that is very easy to slip in and out of at the end of the night, and your date will certainly know what that means.
2. Skinny Jeans and a Backless Shirt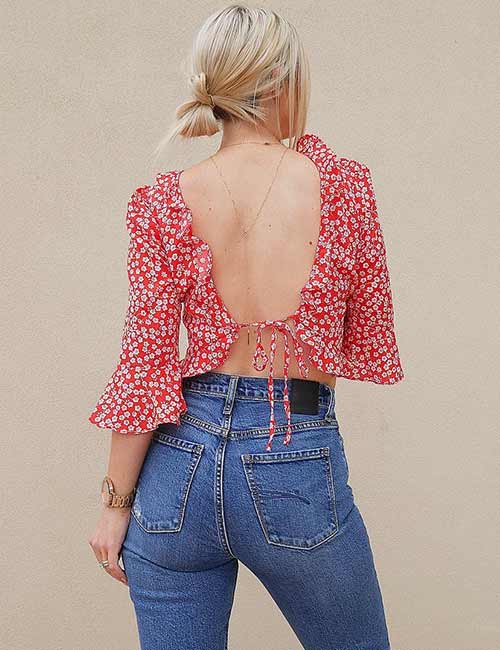 Sometimes you want your date to know what's there and that they have to work for it. When you wear skinny jeans, your date is going to look at that as a challenge. Trying to wiggle into the jeans will give you an idea of how much a man is willing to go through to get you out of them. The backless shirt, while showing some skin, is a great style choice especially in summer. You can show off your beautiful skin and entice potential dates even more without cleavage showing.
3. A Bold, Sexy Shirt and Slacks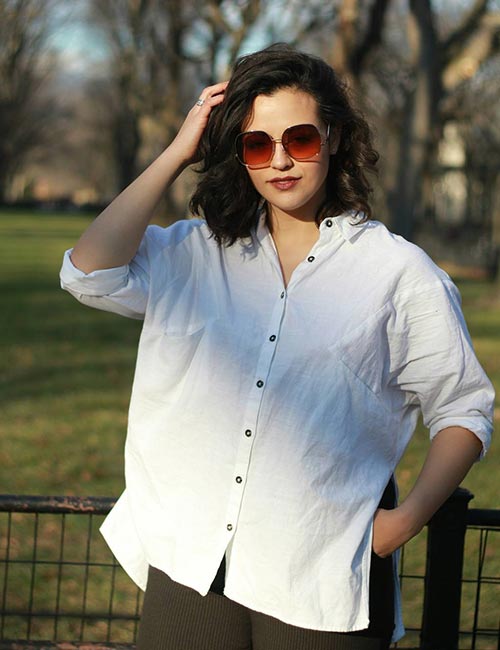 This one is hard to pull off, but if you got the body and the confidence, you can wear it. Starting with a pair of heels and climbing up to a pair of slacks that are cut to fit snugly and rise to your hips, the outfit builds to the crescendo of a top. Here, you'll have a low-cut shirt that plunges into your cleavage and is cut short enough to show off a little bit of your tummy. It shows off plenty of skin and hints at more to come.
4. Leggings and a Wrap Shirt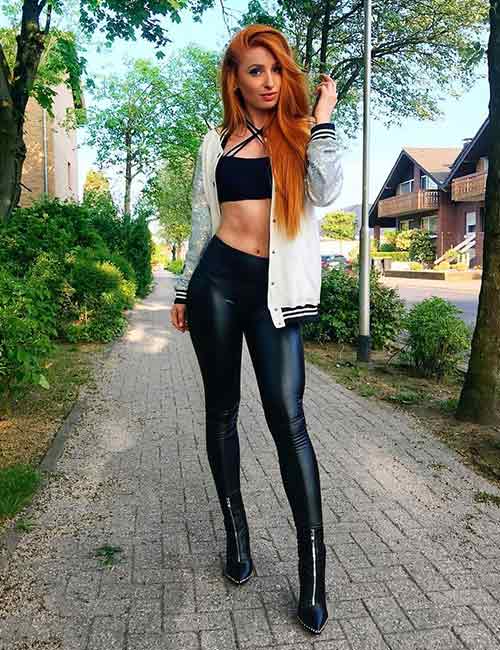 If you're looking for something casual that will keep you covered while hinting at some sensuality, this is the outfit for you. Wearing some boots and leggings will show off your best assets while the wrap shirt will place emphasis on your bust line. While this is not as daring as a shirt that is barely holding on, your date will think of it as a present that is well-worth unwrapping.
5. Summer Loving- Sundresses
For the warmer months, there is no better option for dates than a sundress as long as it's in the right circumstances. Wear this out on a picnic and your date will certainly pick up on the signals. These dresses accentuate the best parts of your body and are just long enough to keep your date's attention. For warm summer days or nights, this is a great sexy outfit choice.
All in all, there are a lot of ways that you can entice your date and let them know your plans for the latter part of the evening. Wearing the right colors, materials, and cuts are the perfect way to start of the night right. Whether you're looking for people at the bar or meeting someone from Naughtydate website for some fun, you'll definitely look the part of a sexy woman in these clothes.
Interesting Articles: