How to Put Together the Perfect Outfit for Every Kind of Date
November 25th, 2019 by Candis Hall
Dating is a minefield. Not only can it be difficult to meet new people, but even when you make a concerted effort to get out there and connect with other singles, it takes someone pretty special for you to get excited about where things could be going. 
It's in these earliest days of dating that the situation leaves you feeling most nervous. The anticipation of seeing them again and making a good impression can have you on tenterhooks, so that picking the perfect outfit for the occasion seems like an impossible task. 
Luckily, we've got you sorted. Compiling this handy guide to cover every dating scenario out there, we've made it eminently easy to go to your wardrobe and pick out the ideal ensemble.  
A casual coffee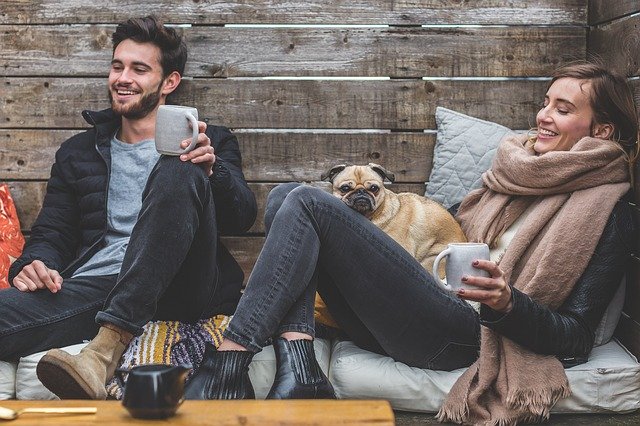 When you're in the early days of dating, grabbing a coffee is a go-to option for hanging out in a casual setting. Giving you the chance to talk and get to know each other better without too much pressure to look good, it can nonetheless be a minefield when it comes to choosing what you'll wear. Our recommendation is that you keep it low-key, with minimal makeup and a bold lip. Pair your favorite skinny jeans with a chunky knit and aviator jacket, add a color-coordinating scarf, and finish with simple jewelry and Chelsea boots.  
Dinner and drinks 
Dinner and drinks is a difficult one for those who are feeling some pre-date jitters. It can leave you agonizing over your ensemble, switching one outfit for another before eventually settling on your original choice. This is because it requires something suitably versatile, which can take you from the low-key atmosphere of dinner to the more glamorous setting of drinks. Our choice? A black jumper dress, ideally one that's form-fitting and ends just above your knee. Pair this with either sheer tights or over-the-knee boots, wear a leather jacket on top, and you're good to go.  
A night at the casino
If your date wants to up the ante, they might suggest taking you for an evening out, and the casino is a particularly glamorous place to go. This makes it an ideal excuse to get dressed up to the nines, and we suggest a classic silhouette and simple color palette are your best bets. To achieve this, opt for either a slimline dress or a pencil skirt and coordinating top, in black, red, or burnt orange. Pair the look with heels, a slash of scarlet on your lips, and a lashing of winged liner, and you'll have created the ultimate finish. You're also lucky in that, today, if you find yourself wanting a little more of that casino glamour and atmosphere even after your classy date, by visiting providers such as Aspers Online Casino. Whatever you decide on, you're sure to be a knockout.
An outdoor affair 
Last but not least, one of the most difficult dates of them all when it comes to dressing to impress: doing something outdoorsy. Whether it's a walk in the park or a hike through the local countryside, practicality is key, which means sensible footwear and suitably warm outerwear are musts. We suggest that you opt for a low-key look, with trainers and tight-fitting jeans being our go-to options. Pair these with an oversized coat, and a contrasting hat and scarf to add a pop of color, and make the ultimate fresh-air fashion statement. 
Expert Advice: You'll feel utterly fabulous with the perfect pair of date night casual footwear.