Why CBD Oil Makes the Perfect Gift for the Natural Beauty Lover
December 19th, 2018 by Candis Hall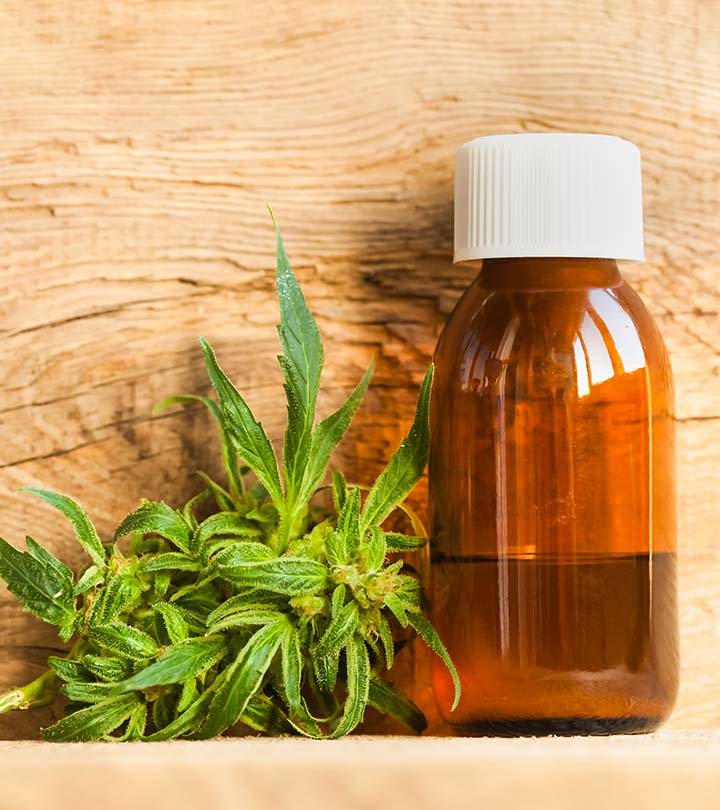 Cbd Oil: If you have been keeping up with the beauty trends of 2018, you are most likely aware of the emergence of CBD products on the marketplace. It seems like there may be a CBD-infused version of just about everything, including CBD lotions, chocolates and lube to name a few.
The compound's popularity can be attributed to the loosening laws around cannabis, and the new scientific evidence backing the therapeutic properties of hemp's active ingredients.
It's more than likely that CBD oil will be stuffed in a few stockings this holiday season. If you are still looking for that perfect gift to get the beauty-lover in your life, a CBD product may be the perfect option!
Here is the breakdown on CBD, it's legality, and the benefits for enhancing natural beauty.
What is CBD?
Cannabidiol (CBD) is one of the 80 active ingredients found in the cannabis sativa plant. CBD oil is extracted from the stalks, leaves and buds of the plant and contains no (or only trace amounts of) THC.
THC is CBD's psychoactive counterpart and is responsible for creating a mind-altering or "high" effect when consumed. It is speculated that the cannabinoids found in CBD interacts with the receptors in the endocannabinoid system found in the human body.
The endocannabinoid system is a network of receptors that are responsible for functions like sleep, appetite, pain and immune system response. The cannabinoids are believed to increase the amount of natural cannabinoids the body produces, producing therapeutic effects.
While scientists are still uncovering all of the potential benefits of CBD, it has linked to having anti-anxiety, anti-inflammatory and antioxidant properties. Here are some reasons beauty-lovers are adopting it into their routine.
Eczema and Psoriasis Management:

Believed to step from environmental or genetic influences, eczema is generally characterized by red, inflamed, itchy rashes on the skin.
CBD oil has been shown to help calm the skin with its antifungal and antimicrobial properties. By applying a topical to the affected area, it can help the regeneration of healthy cells.
Psoriasis on the other hand is caused by an overstimulated immune system, which leads to an overproduction of skin cells. CBD regenerates the healthy skin cells and stops the proliferation of the bad cells.
Acne is the most common skin condition in the U.S., affecting up to 50 million Americans annually. It's a large and expensive industry.
Most acne-fighting products contain harsh ingredients, often leaving the skin feeling dry and dehydrated. CBD may be a secret to the future of acne treatment, as it is known to clear acne and promote clear complexion.
It helps heal skin from acne by providing antibacterial and anti-inflammatory properties. The compound works as a natural antibiotic to fight off acne-causing bacteria and fatty acids.
The organic compounds (known as terpenes) found in CBD may also reduce the sebum production, without drying out skin.
The antioxidants found in CBD may hold one of the keys to anti-aging. It can protect the skin from free radicals like UV rays, smoke, and environmental pollutants that lead to wrinkles.
CBD topicals can act as a barrier to oxidizing agents and leave the skin feeling moisturized and supple.
How is CBD Administered?
To receive the healing effects of CBD, there are a two main types of administration: orally or topically. If you are not sure the type to buy, here are a few guidelines to keep in mind.
Oral administration is a great option to experience the effects of CBD throughout the entire body. Capsules and isolates can be taken orally, and a tincture is generally taken sublingually (under the tongue).
A topical treatment comes in the form of a lotion or salve and is applied directly to the affected area. This is ideal if there is a targeted area on the body that is inflamed.
Is CBD Legal?
In case you were hesitant before buying a CBD-infused gift for the holidays, know that most CBD oil is legal. CBD oil derived from industrialized hemp that has less than 0.3% THC is considered legal in all 50 states in the U.S.
The legalities of CBD has been much-debated in 2018 and still remains a high risk industry. If you are considering purchasing CBD oil, ensure that you are purchasing from a reputable vendor that has their active ingredients listed.
The Bottom Line
Whether you are considering purchasing CBD oil for a friend or for yourself this season, be sure to do research to find the right product for you.
The holidays are prime time for businesses to market their product, and since there is no FDA regulation of labeling and packaging, it's important to find a merchant that is willing to submit their product to a lab analysis to test for quality and potency.
CBD is becoming a staple in health, wellness and beauty. Hopefully in 2019, we will see more milestones in the world of cannabeauty!
Interesting Topics: