How Spa Baths are Beneficial to Your Health
February 25th, 2019 by Diana Ross
Going to spa centers is considered one of the common relaxing and pampering treats every working mother loves. Many take a trip to the spa for a therapeutic massage while women excitingly take off women's spa robes as they are about to begin their spa baths. But did you know that aside from the rejuvenating feel spa baths provide, they are also believed to be truly beneficial to health? Apart from being a therapeutic and refreshing treat, there are a lot of other reasons why taking spa baths is definitely a habit worth adopting:
Spa baths are good for the heart.
Spa baths are literally good for the heart. In fact, Doctor Bruce Becker, an Aquatic Textbook Author/Doctor, has learned that when a human body is immersed in water up to the neck, the heart pumps extra which makes spa bathing a great cardiac workout. In other words, when you allow your body to soak in the water, your heart will tend to work extra harder; the harder it pumps, the healthier it becomes.
Spa baths are a great sleeping pill.
Spa baths use hot water which promotes relaxation. This helps people get uninterrupted sleep. How? Scientifically, when your body is submerged in a tub of hot water, the heat increases its temperature and relaxes your muscles, making you feel tired, and sleepy after it.
Spa baths ease pains and aches.
Spa bath makes use of hot water which not only relaxes the body but also eases pains and aches that are muscle and injury related. Hence, if you think you are suffering from a body malaise but you had not gone through an activity that may have broken your bone recently, then soaking your body in hot water is definitely a good idea.
Spa baths have proven to reduce headaches too. As the hot bath dilates the blood vessels, it reduces the pressure in the head which helps the one who takes it to get rid of headaches while enjoying the warmth and relaxation it provides. Suffering from a headache? Have a good spa bath ease it.
Spa baths help control, if not lower, blood pressure.
According to a study conducted by Mayo Clinic researcher, Dr. Thomas Allison, sitting in a spa bath is found out to be helpful in lowering blood pressure. This makes spa baths even more ideal for those who may have been suffering from hypertension or heart disease.  Not that spa baths heal of course; they are not an alternative to hypertension medicines. Rather, these baths are like a bonus treat that can help increase heart rate while lowering blood pressure.
Spa baths are a great stress reliever.
The warmth and relaxing feel spa baths give are apparently good not only for the body but for the emotional and mental health too. That is because spa baths are believed to be great at alleviating stress. Research results have shown that there is something in it that molds a better mental and physical health for those who try it. Because spa baths are relaxing and stress relieving, it can aid in managing anxiety.
According to the World Health Organization's data, stress and other mental disorders are becoming a common cause of disabilities, e.g. impaired physical and mental functioning. With this, experts have presented a lot of coping and recuperating lifestyle solutions to address such threatening concerns and the good news is, this mentions the recommendation of medical professionals that people should pay a visit to medical or resort spa to rejuvenate and reset their being.
Spa bath aids in body cleansing.
Heat naturally opens the pores, giving the water a chance to work its way to remove the dirt and toxins off the skin. In taking a spa bath, aside from feeling refreshed and clean, the detoxification process also makes the experience worth revisiting.
Spa bath can improve confidence and self-esteem.
Positivity radiates. Hence, when a woman feels good after taking a spa bath, it will eventually show. She will look light and beautiful, as tangible as the mental benefits the bath provides. Confidence will reflect eventually.
Spa bath can assist in weight loss and in taming diabetes.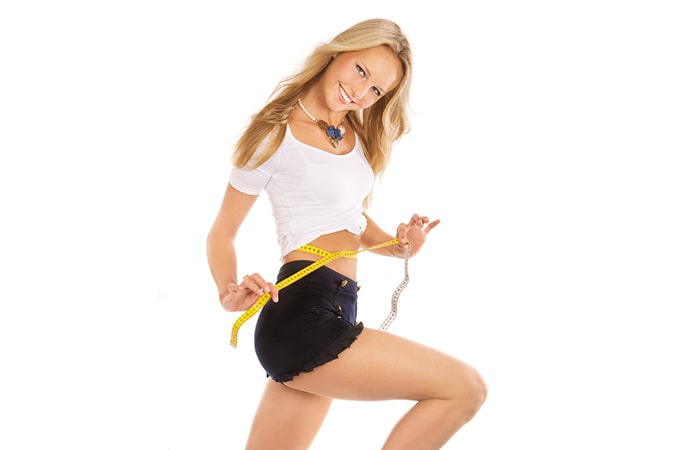 According to a study, people with diabetes who have taken spa bath regularly have been seen with reduced blood glucose and low blood sugar levels. Moreover, the research showed that prolonged spa baths that lasted over 30 minutes when done six days a week have helped the respondents lose four pounds of weight in a month without doing complementary exercise or diet. Amazing, right?
With all these benefits, going to the nearest spa center for a spa bath may become strongly tempting but beware; spa baths are not for everyone. Although spa baths are said to be good for the heart, those with chronic heart diseases should take extra caution as the hot bath's effect on the heart can cause complications. Also, hot baths consequently cause sweating which may lead to dehydration or heat stroke sans proper cautionary measures. Because of the threat, it may pose to the baby, pregnant women are also discouraged to take spa baths.
Feel tempted already? If you are looking for a good spa experience, take note of the following reminders in choosing which spa center to visit:
Choose a well-certified spa center. Make sure the spa you are eyeing to visit has all the necessary documents about insurances, licenses, and are staffed with the right professionals. Remember, the insurance will come to your rescue if procedures you have gone through did not work out.
You would know that a spa center truly cares about you if the staff conducts a pre-spa interview and asks about your present skincare routines. They may suggest, not force, customers to buy their products.
Before you book a session, make sure the spa center has good reviews in terms of cleanliness, facilities, and services. Go for one that can provide maximum relaxing feel with new, cozy and beautiful spa robes you can wear throughout sessions or in between.
Interesting Articles: