Top 5 Most Popular Kinds of Beauty Blogs Internet Has In 2019
January 18th, 2019 by Brown Traci
Beauty Blogs: There are hundreds of different beauty blogs on the internet today. They take different approaches to examining beauty and commenting on the state of the industry as a whole. Whether you're looking to become a blogger yourself or just want to learn more about certain elements of beauty, these are the areas of beauty that receive greater attention than others in the online realm.
1. Cosmetics and Makeup
People go crazy about cosmetics because they can radically change your look and bring out your inner beauty. Readers love to learn about different ways that people are using makeup to bring attention to their best qualities and hide those aspects of their looks they don't like as much. Cosmetics are a popular subject that also gains the benefit of changing frequently, so there is always a need for new commentary and styles to permeate the industry. You'll find that some of the most popular videos online are about makeup, so there's plenty to write about.
2. Fashion
Another form of beauty is one that people often consider on its own merits, and that is fashion. Wearing the right clothing styles, colors, and fits are popular topics in the modern day. Women and men flock to websites to learn more about how they can dress for their body type, appeal to people, or appear a certain way based on their clothing alone. Although these beauty blogs might be fewer than makeup blogs, they are usually much more in-depth. Moreover, the fashion of the day can seemingly change on a whim, so don't be surprised at the constant need for updates regarding fashion that drives blogs.
3. Hair Care
Hair care and styling is one of the most popular forms of beauty blogs that you will find today because it is experiencing untold growth. In the past, only certain forms of hair were truly allowed to be explored in the industry. With new levels of inclusion for blogs, it's become more and more important for people from every background to create new hair styles and comment on them. This is certainly an aspect of the beauty industry that everyone can enjoy.
4. Health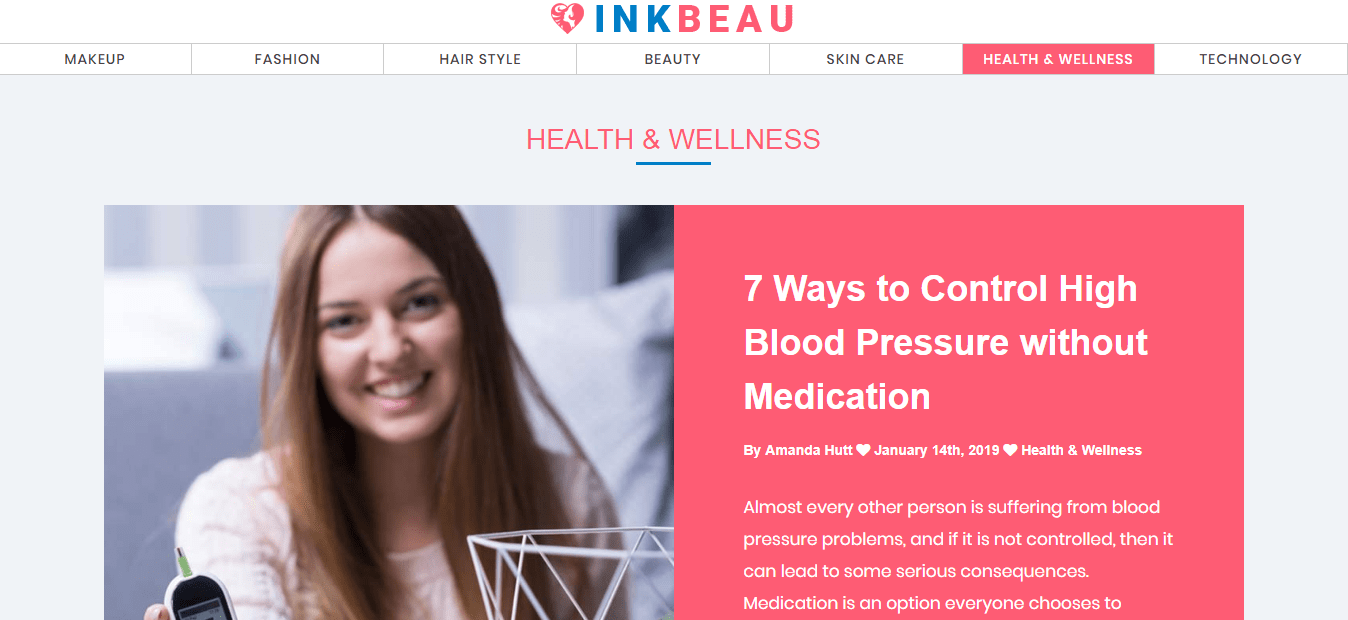 People are constantly trying to achieve the perfect look so that the other elements of their physical beauty appear at its best. To do this, women and men are constantly trying to find new ways to lose weight, sculpt their body, and stay healthy. This can include everything from food to diet and even exercise, so there is plenty to learn and write about with regards to health.
5. Skin Care
Last but not least, people love reading and writing about skin care. Trying to achieve an ageless look is something that has interested people for centuries. New lotions, beautifying sessions, and medical approaches to keeping perfect skin are all interesting topics to viewers. With so many new products coming out each year that need to be used and reviewed, there is plenty of room for more and more commentary. If skin care is a passion of yours, you'll be happy to discover that there are plenty of venues to examine it!
The realm of beauty blogs and products has a lot of different facets. However, the industries of fashion, skin care, overall health, hair care, and cosmetics are the most popular. If you're looking to monetize a blog with an affiliate network like Topoffers or just want to write about what you love, these are some great topics to use to get a start!
Interesting Articles: