Things to Look For When Buying a Tactical Watch
September 16th, 2019 by Catherine Marqueses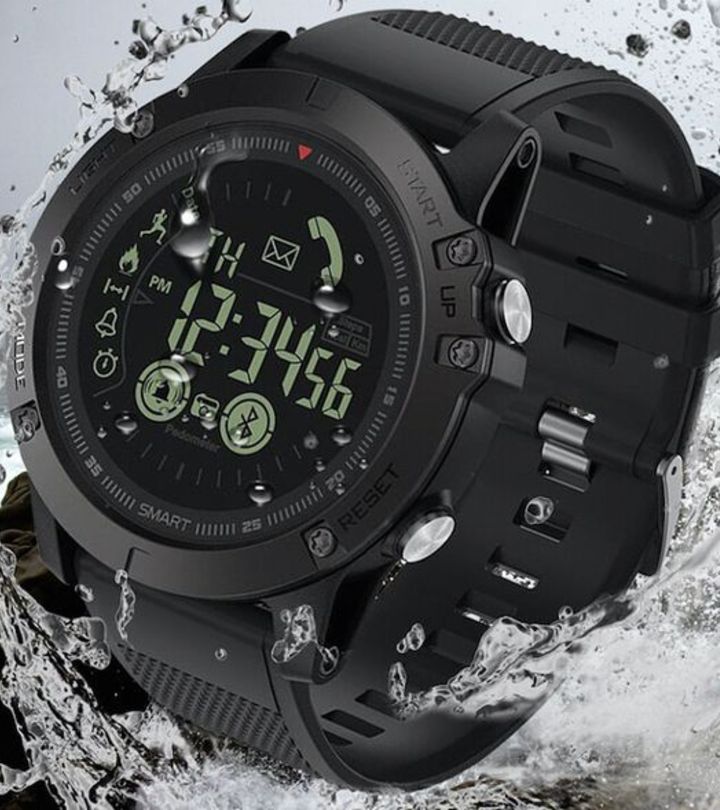 There is no doubt that outdoor activities help a lot in keeping our body and mind fresh. And so, people all around the world engage themselves in doing various types of outdoor tasks like hunting, hiking, camping, etc. But no matter which kinds of jobs they are performing, they need to ensure their safety, first. And for that, they need to carry the best outdoor gears with them. Besides the other equipment, a tactical watch is also essential. It helps adventurers to get in touch with time and GPS. Thus, savvy adventurers always use the right tactical watches.
Sometimes most outdoor enthusiasts face difficulty while looking for the tactical watch as they don't know how to choose. So, here we are going to describe things to look for when buying a best tactical watch. Let's begin.
 Toughness
A right timepiece should last for a long time. It should be able to tolerate years of rubs, impacts, and other related things. Also, it should feature scratch protection. Otherwise, it would be difficult for users to read the watch. That's why it is essential to check building materials while looking for a tactical watch.   
After considering the building materials, it is time to check the glass. You need to make sure that the lens is made of sapphire or corundum. It will be best if you get the diamond one because it is the most robust and most scratch-resistant material. Besides that, there are high-grade materials out there like stainless steel, ceramic, polymer, etc. You need to find one as per your need.
 Avoid Going Mechanical
As a hiker, you might know the importance of the accuracy of your tactical watch. That's why you need to avoid going with the mechanical to get the best result. Beginners always tend to choose mechanical watches as these devices tend to be more fashionable. So, you shouldn't make that mistake at all.
 Water and Pressure Resistance
The next fact you need to consider is the water and pressure resistance. For that, you should look for a watch that features at least 10 ATM. It indicates the amount of pressure that the watch can resist. For example, if you take a 3ATM watch, you will notice that it can endure pressure which won't be satisfying for any hikers. And if you go in the shower with this watch, there will be a high chance of getting water into it.
On the other hand, a 5 ATM watch will provide you the same result. Thus, it will be best if you purchase a 10 ATM tactical watch. And then, you can be relaxed while you are going in the water.
Light-Up Feature
Hikers know no bounds, and it doesn't matter whether it is night or a day, they never stop themselves from enjoying the hike. If you are a hiking enthusiast, you won't probably pause at night. And so, your watch must come with night features. That means this feature allows you to read the watch even in the dark condition. For that, you need to purchase one which has a backlight button on it. And if you don't find the backlight one, then we recommend you to choose a watch that can glow mildly.
 The Coating
Some hikers don't want to flash around their whereabouts. If you are like one of them, then it will be essential for you to ensure that your watch features a non-metallic band. That means it should feature dark coating. As a result, your watch won't reflect when you are on a day hike. And nobody will know that you have a tactical watch. However, for reducing reflectance, many manufacturers use PVD as it is a high-end coating technique. It ensures ultimate durability, and it tends to be more scratch-resistant than others. So, if you want to play safe, then you should select a PVD-coated tactical watch.
Conclusion
Tactical watches are engineered to help users when they are doing outdoor activities. These gears provide information that allows adventurers to perform their tasks safely. And only the right tactical watches can help users in that way. So, if you have a suitable one, you won't need any other equipment to navigate when you are in the woods. Everything is right on your wrist.
On the contrary, a wrong tactical watch can lead you to face up with trouble. That's why we recommend you to choose wisely your desired watch. We hope you find the guide helpful and can make the right decision while purchasing.